Open Orange & Arts Unbound Storytelling Exhibit (Recap)
By Patricia Rogers
The Valley Arts District is still relatively small for an active artist neighborhood. There is always a lot going on, but there are annual events that everyone looks forward to: Mardi Gras at Hat City Kitchen, Blues Muse II, The Valley Gala, and probably the biggest group show here in the Valley, Open Orange.
Open Orange is the annual group exhibit curated by ValleyArts' Jeremy Moss. This year the show featured over 38 artists: James Long, Catherine Delett, Erica Grenci, Chrissy McIntyre, Aida Jones, Dorothy Anderson Wasserman, Jennie Schaeffer, Amelia Panico, Pamela Shipley, Andrea Zinn, Paul Lurrie, C. Shofed, Marianne Trent, Bill Farran, Mario Carrion, Ann Vollum, Mary Jean Canziani, George Kopp, Katia Bulbenko, Anni Lorenzini, Hank Paper, David Oquendo, Alexandra Schoenberg, Jen Ferguson, Ronald Freeman, Judith Nylon, Michael Hipsman, Adam Gustavson, Rudy Martin, Paula Praeger, Amy Becker, Silvia Revesz, Louis Toledo, Eric Beckerich, Kristen Turick, Christina Nicodema, Erin Karp, and Kathleen Nademus.
Myself and Brittany Craig (Britt Bites) attended the opening reception on Thursday, May 12. After visiting the bar, we began to walk around both galleries in the Firehouse Gallery. We were able to talk to a lot of the artists, familiar and new to Open Orange, old friends Ronald Freeman, Terry Boddie, Catherine Delett and Jennie Scaeffer. What was really a pleasure was seeing artist Jen Ferguson.

I met the Brooklyn-based artist last year at Hat City Kitchen with her husband, who is also a visual artist. I remember meeting them for the first time, they were in New Jersey visiting her family in West Orange. They were thinking about moving out of Brooklyn because their studio, which is located in a warehouse, was getting more expensive. I saw that as my turn to introduce them to the arts district here. So it was such a great surprise to see her at the exhibit, and see that she was doing well and involved in everything that was going on.
This year's Open Orange, with the anticipation surrounded it, was the biggest year yet. There was a lot of photography this year, which was nice. Breathtaking photos, sculptures, and more.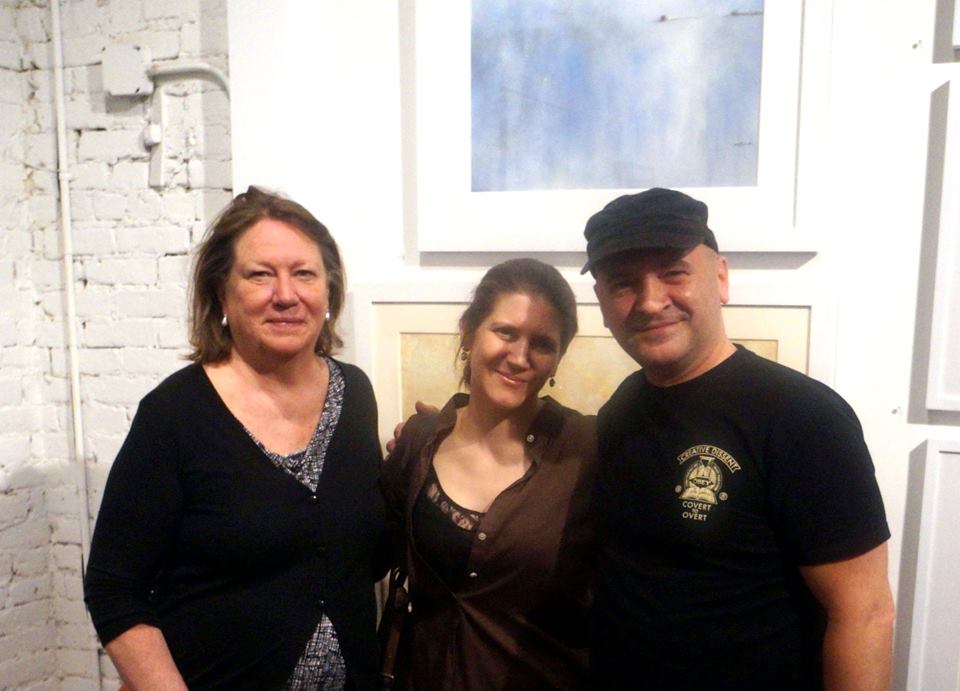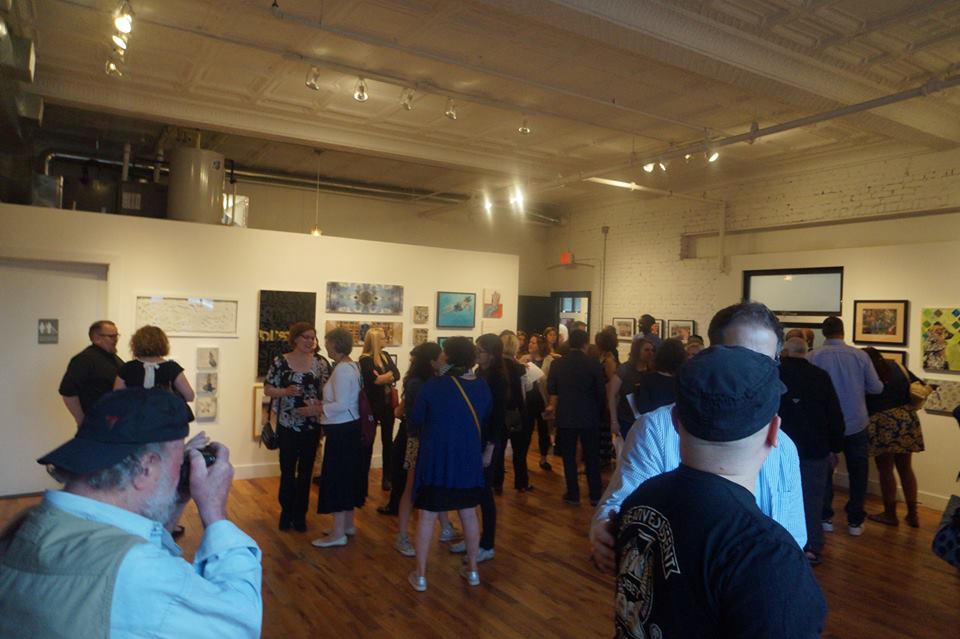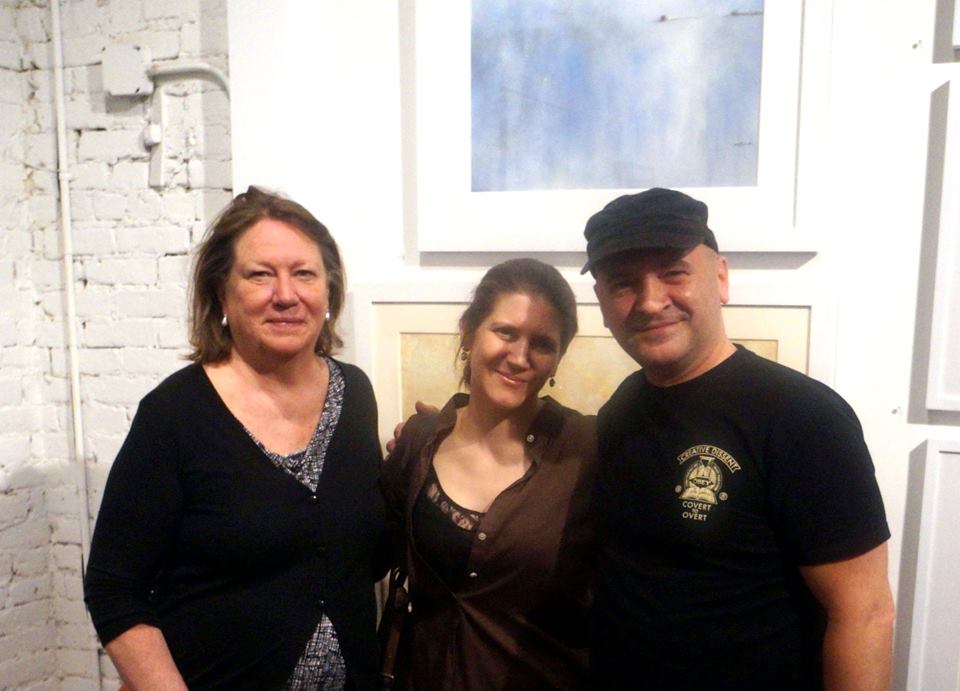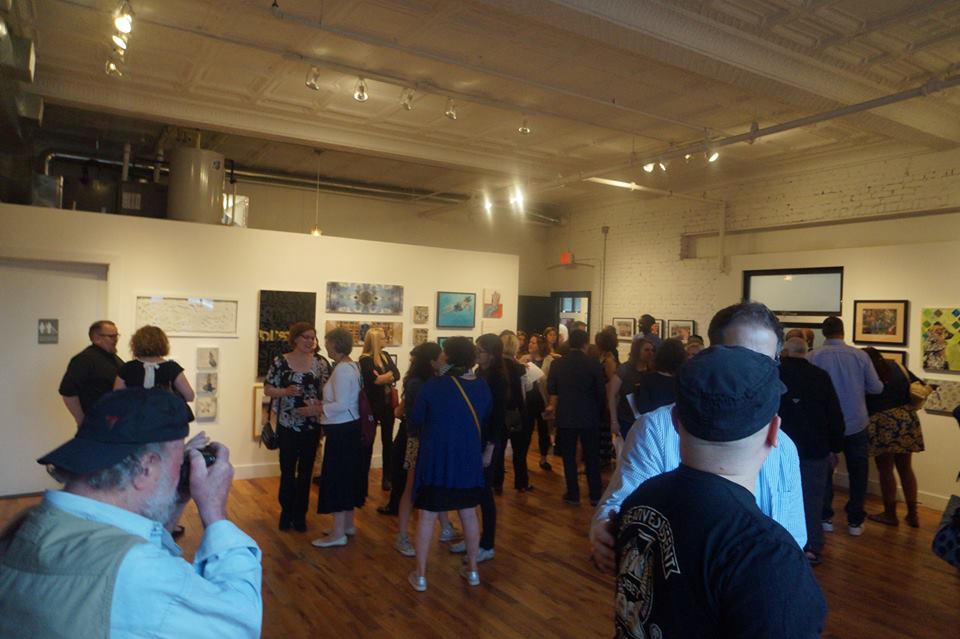 Storytelling Exhibit Opening Reception
A couple weeks ago, I attended a memorable event at Arts Unbound. I must say, I have been really excited about everything coming from Arts Unbound this year. Currently, there is a group art show at Hat City Kitchen with pieces in various mediums and content, as well as their paint and sip event, Friends of Arts Unbound show, and more. I can barely keep up.
The Storytelling Exhibit interested me, due to gravitating towards anything with the word "story." Thursday May 5th — the opening reception for the exhibit — featured many ways to interact with the art. I gravitated towards the recorded conversations with StoryCorps. I was able to listen to heartfelt anecdotes between Arts Unbound staff, artists, teachers, and students. StoryCorps' mission is "to preserve and share humanity's stories in order to build connections between people and create a more just and compassionate world."
I met a teacher-student duo who was featured — Hope and Joan — when I was at the "story map" activity. This was my favorite part of the exhibit. At the back of the Dora Stern gallery were four sandboxes. On the walls there were shelves of toys, ornaments and other pieces of a memorabilia. The idea was to pick an object, put it in the sandbox, and share a memory or part of a story. I chose a wrestling figure and shared how my family and I would look forward to shows and pay-per-views every week. It was a big part of my childhood, and I was happy to share that part of my story.
Artists featured in the Arts Unbound Storytelling Exhibit included Amy Charmatz, Anie Knipping, David Joseph, Sophie Klafter, Maria Mineo, John Gavilanes, Zaahid Collier, Tim Jackson, Kristen Zachares, Catherine Whited, David Wald, Anthony Zachares, and Danielle Hark. Those that participated in the StoryCorps conversation were Sharon Sandusky, Harry Randolph, Celene Ryan, Maria Mineo, Joan Cummings, Hope Webster, Todd Carpenter, John Gavilanes, Anton Campbell, Nancy Seebol, Kristen Zachares, and Anie Knipping.
I am looking forward to a lot more events coming to the Valley Arts District this spring. Sign up for Masconsumption Media's newsletter, The SCENE to learn more about upcoming events.
About the Writer
Patricia Rogers, #ValleyGirlNJ, lives in New Jersey's Valley Arts District. The native New Yorker works as a writer, blogger and community activist. Starting Masconsumption Media in 2012, she has been passionate about capturing the stories of the vibrant up and coming Valley Arts District neighborhood through her blog, zine, events and more. She blogs for Jersey Indie, Luna Stage, and Hat City Kitchen and offers many creative media services. Visit her blog www.masconsumption.com and keep up with your favorite Valley Girl on social media at @valleygirl_nj (Twitter / Instagram).