Teen Summit (Recap)
Orange, NJ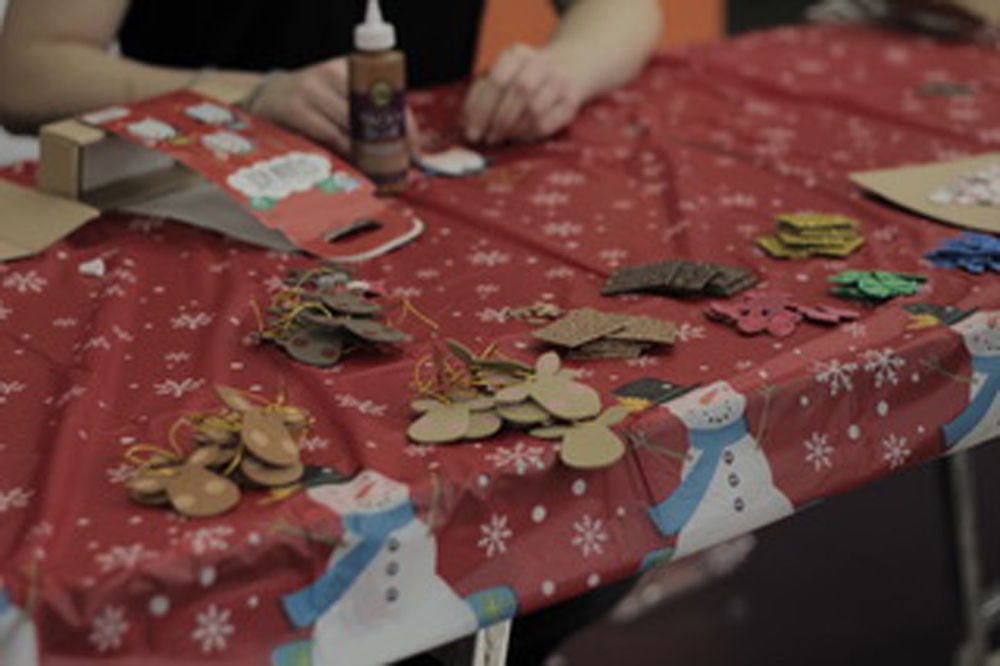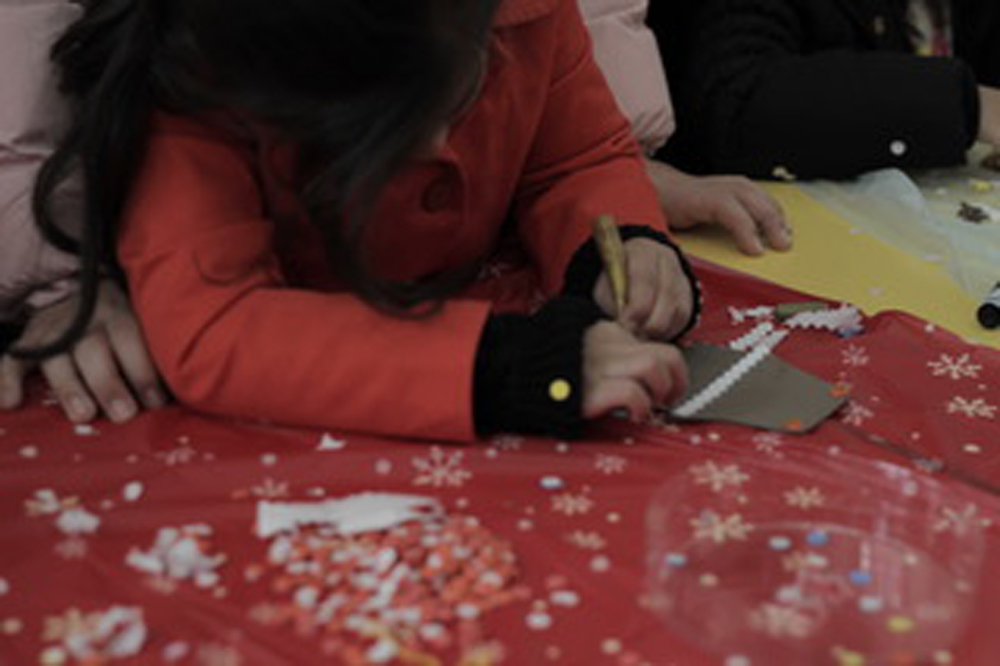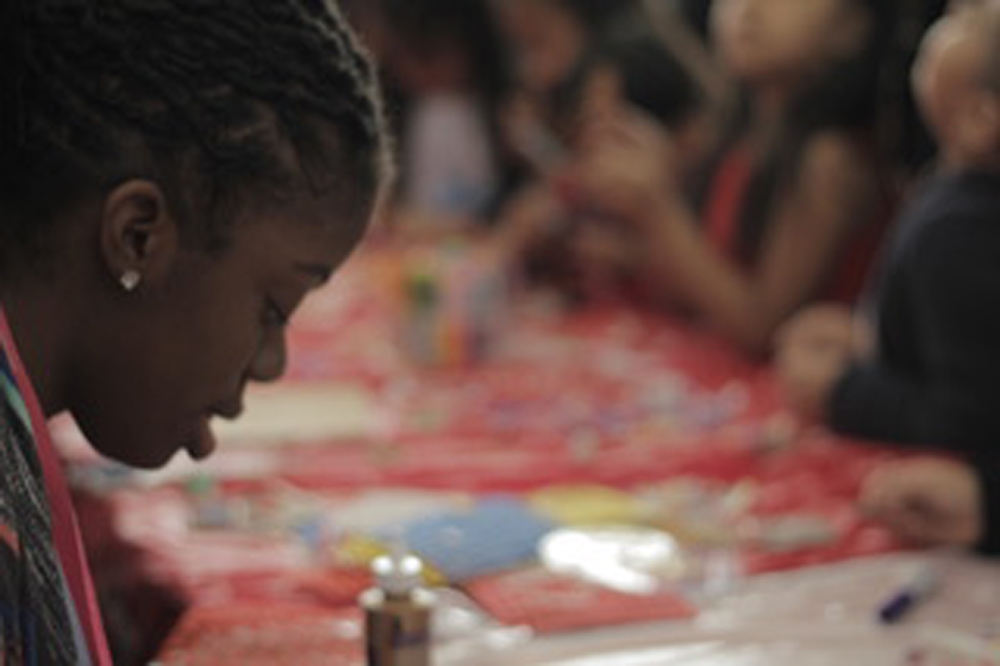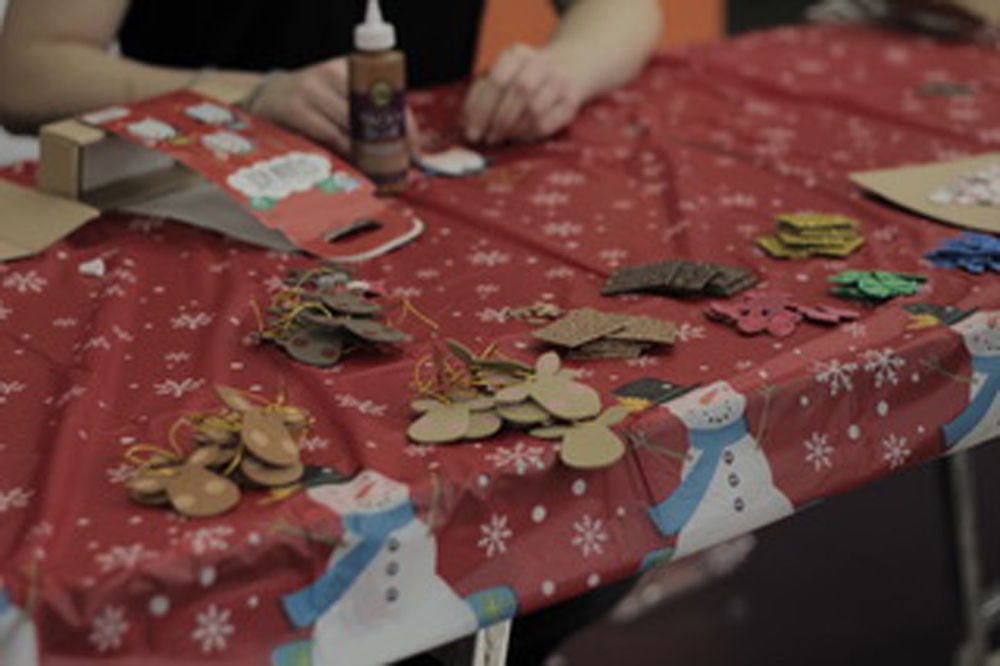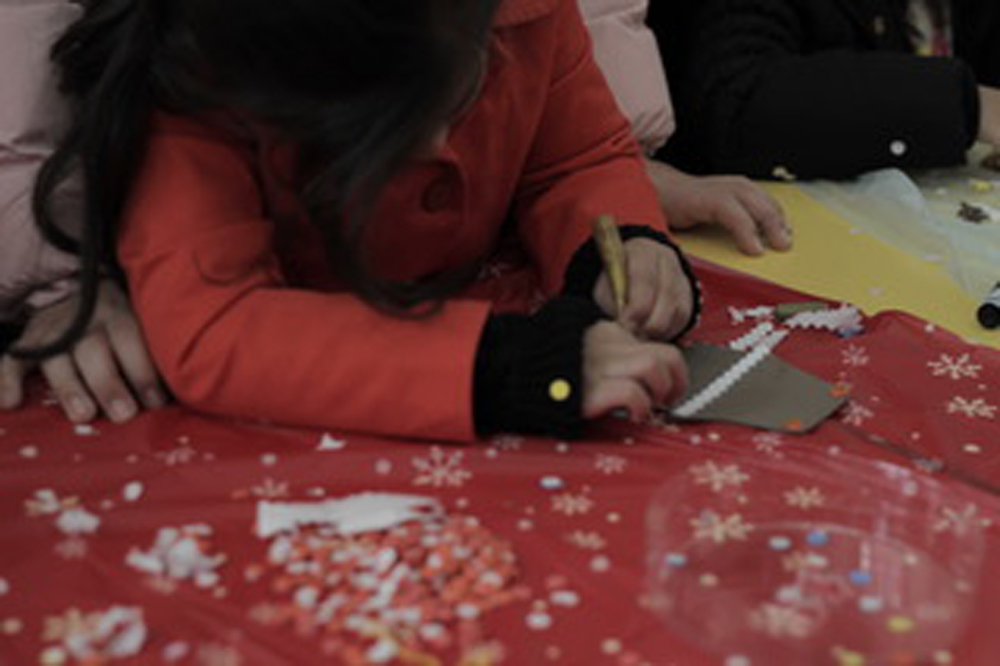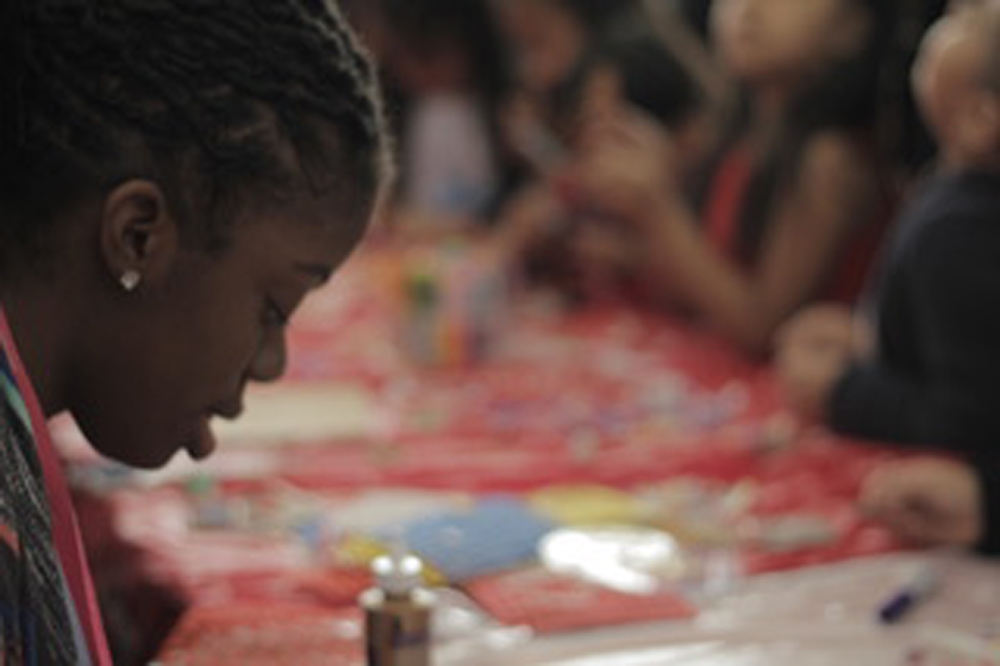 By Patricia Rogers
I cannot think of a better way to gauge community needs than listening to kids. They are observant, innocently insightful, and are the future. Working in community listening and organizing, I wanted to be sure to talk to the kids. As a part of my listening fellowship with The HUUB, I wanted to conduct a series of round tables with youth as I see them – true assets to the community with a lot to offer.
The first of this initiative was attending and volunteering at this year's Teen Summit at Lincoln Avenue School [Sat., Nov. 19, 2016]. I first met the coordinator of the summit in 2014, when Ray [Sykes] and I volunteered. He talked about pursuing music locally, while I led my zine workshop. It was a great experience which led to many more opportunities.
This year, I was to play a different role, as my colleagues were all playing intricate parts in the schedule. Community Fellow and Orange High graduate Khemani Gibson delivered the keynote speech opening the day's events. I joked with him about some of the students he worked with in the Scholar's Program excitedly whispering about his possible appearance. Along with Dawan Alford who was leading a talk, it was good to have someone in our age group talk about futures and civic engagement in Orange.
The students, in all grades, had great energy, eager to register and participate in what the day had to offer. This includes, a flash mob, mannequin challenge, open book fair, as well as workshops on wellness, education, and more. I wanted to meet as many kids as possible, as I am also scouting for various programs. I was impressed with how poised, intelligent and self-aware a lot of students were. I wish I could say the same about myself at that age.
Students were asked to engage throughout the entire day. I helped with a group activity that asked the students about ways they felt Orange can be a healthier city for their future. This was beneficial to the students, as well as myself. I want those exact answers from the community and I was getting the best kind – candid, straight from the youth's mouths. In my group, I heard a lot about the lack of extra-curricular programming, kids not feeling safe walking home from school, and more healthy food options. But what really hit home was when a young girl said, "Feeling safe and comfortable promotes a healthy self."
The same activity was offered to the parents/adult attendees. Later in the day I was able to join friends and colleagues Aubrey Murdock, Molly Rose Kaufman, and Healthy Orange community coordinator Rachel Bland for their adult session. Rachel opened up by introducing Healthy Orange Coalition and how it came to be, and opened it up for comments from the group. Overall there was a concern as far as PTSD suffered by young kids over the recent gun violence. I heard yearns for a safe space and more programs encouraging self-expression. The Mayor, Dwayne Warren, made an appearance as well, and we learned more of what is offered by the city of Orange following the recent tragedies.
All in all I think this was an eye-opener and a great opportunity for teens to really get a chance to do something positive and listen to positive role models within their community.
About the Writer
Patricia Rogers, #ValleyGirlNJ, lives in New Jersey's Valley Arts District. The native New Yorker works as a writer, blogger and community activist. Starting Masconsumption Media in 2012, she has been passionate about capturing the stories of the vibrant up and coming Valley Arts District neighborhood through her blog, zine, events and more. She blogs for Jersey Indie, Luna Stage, and Hat City Kitchen and offers many creative media services. Visit her blog www.masconsumption.com and keep up with your favorite Valley Girl on social media at @valleygirl_nj (Twitter / Instagram).