East Orange is the Newest Black (Recap)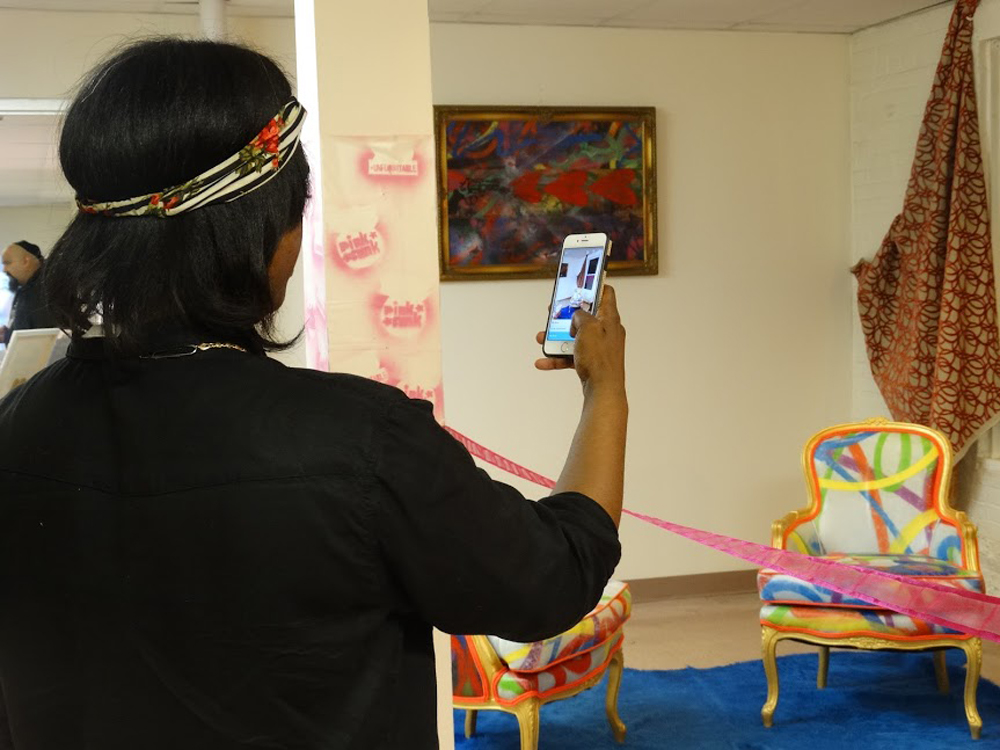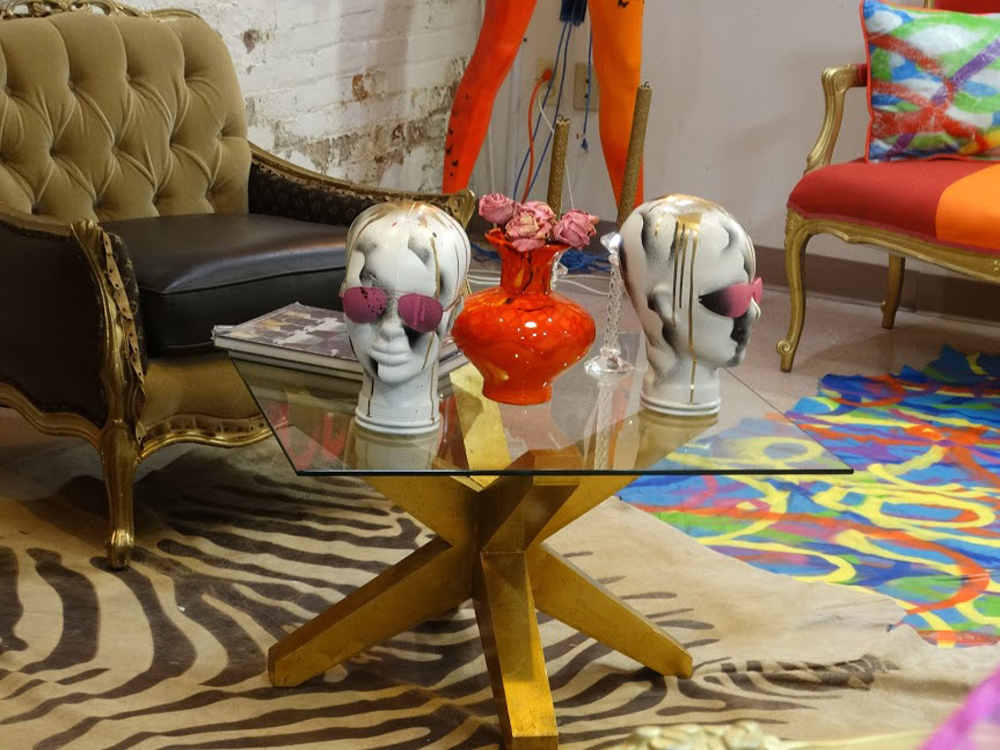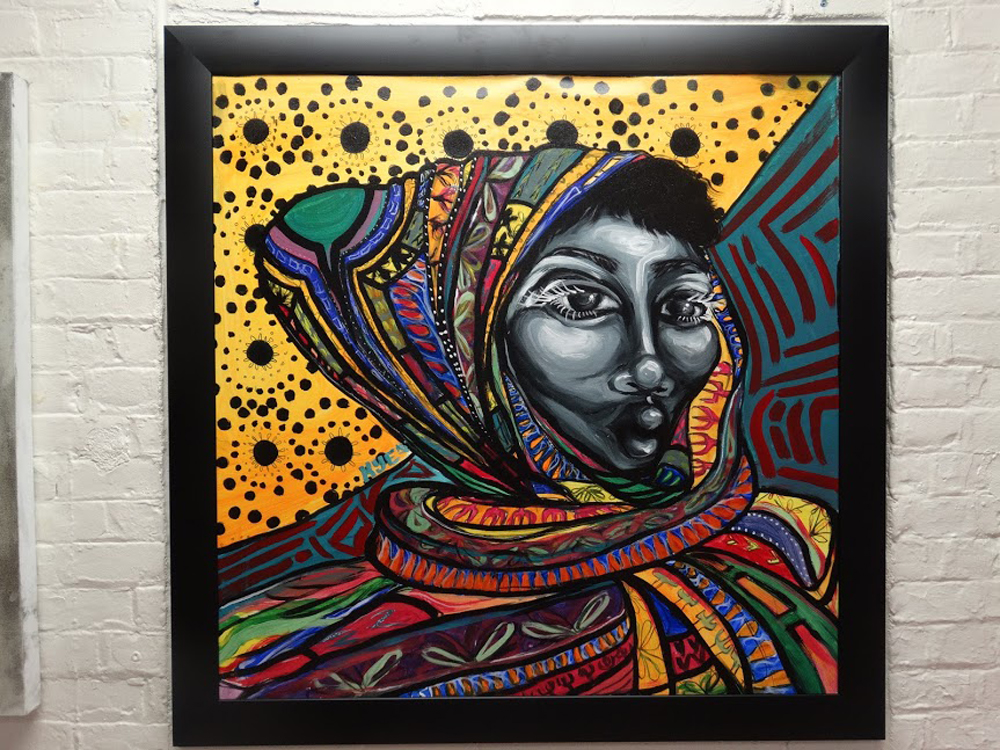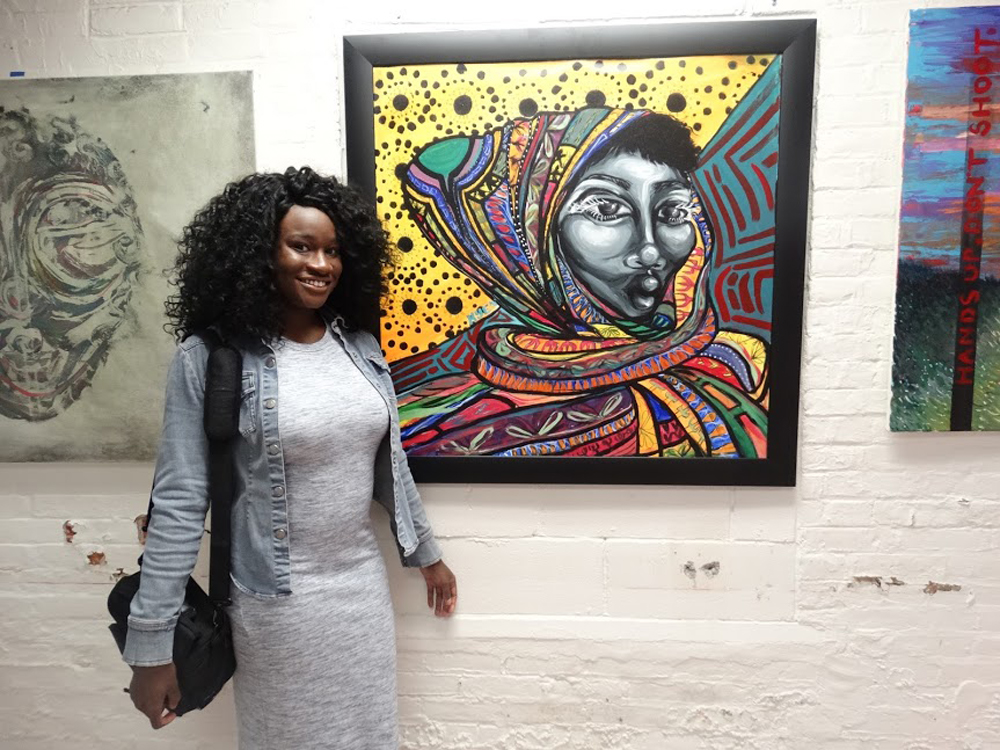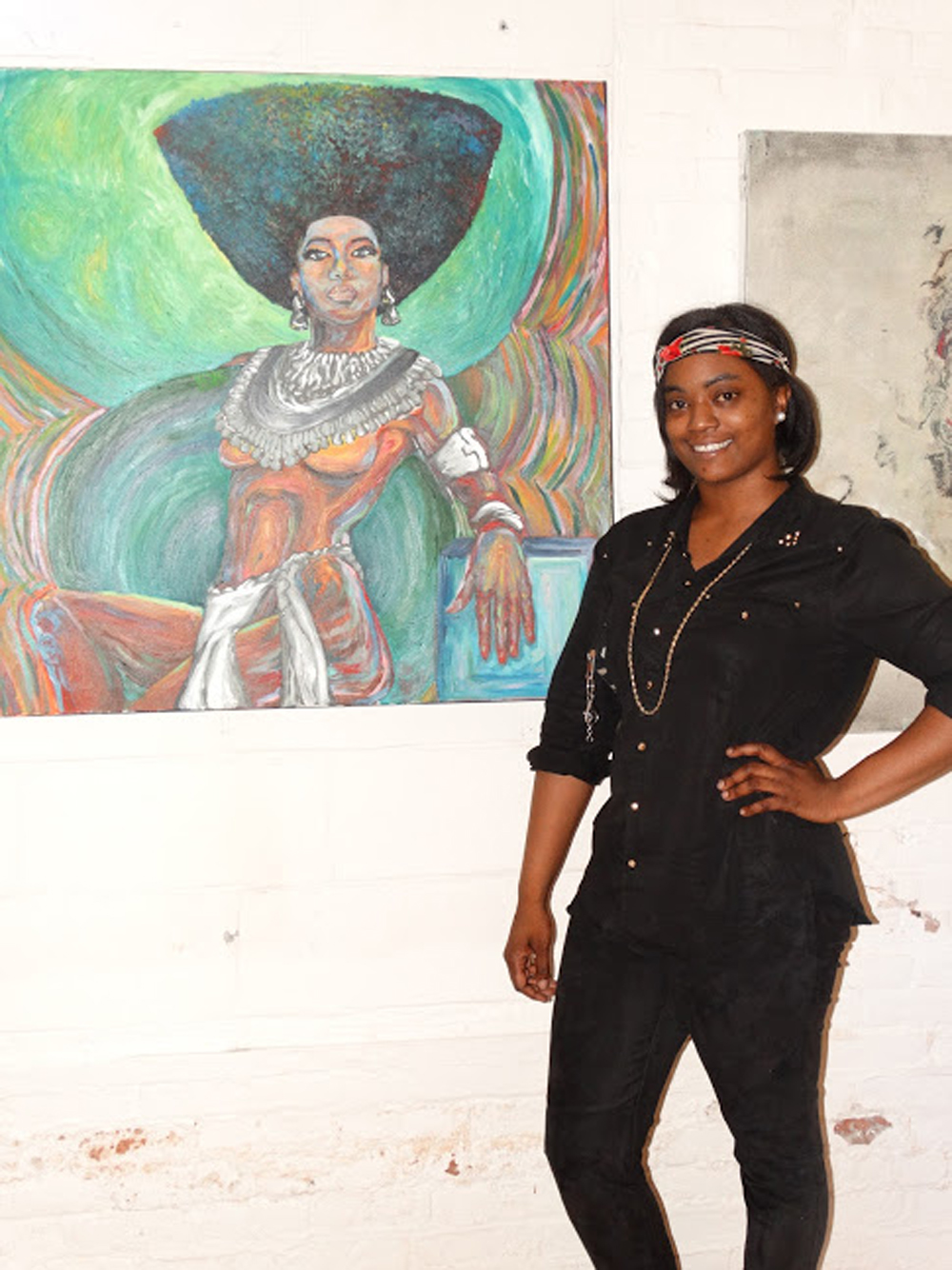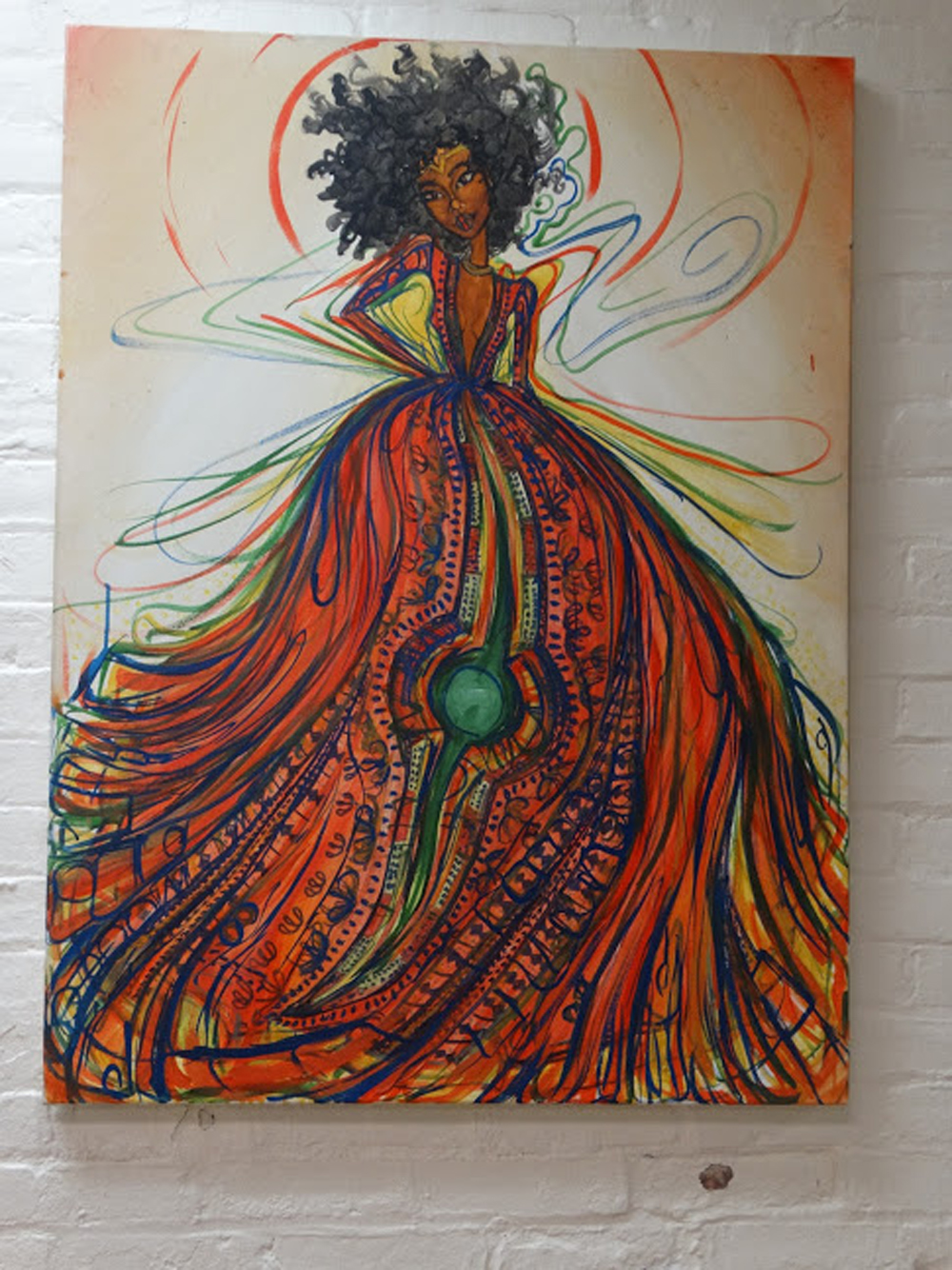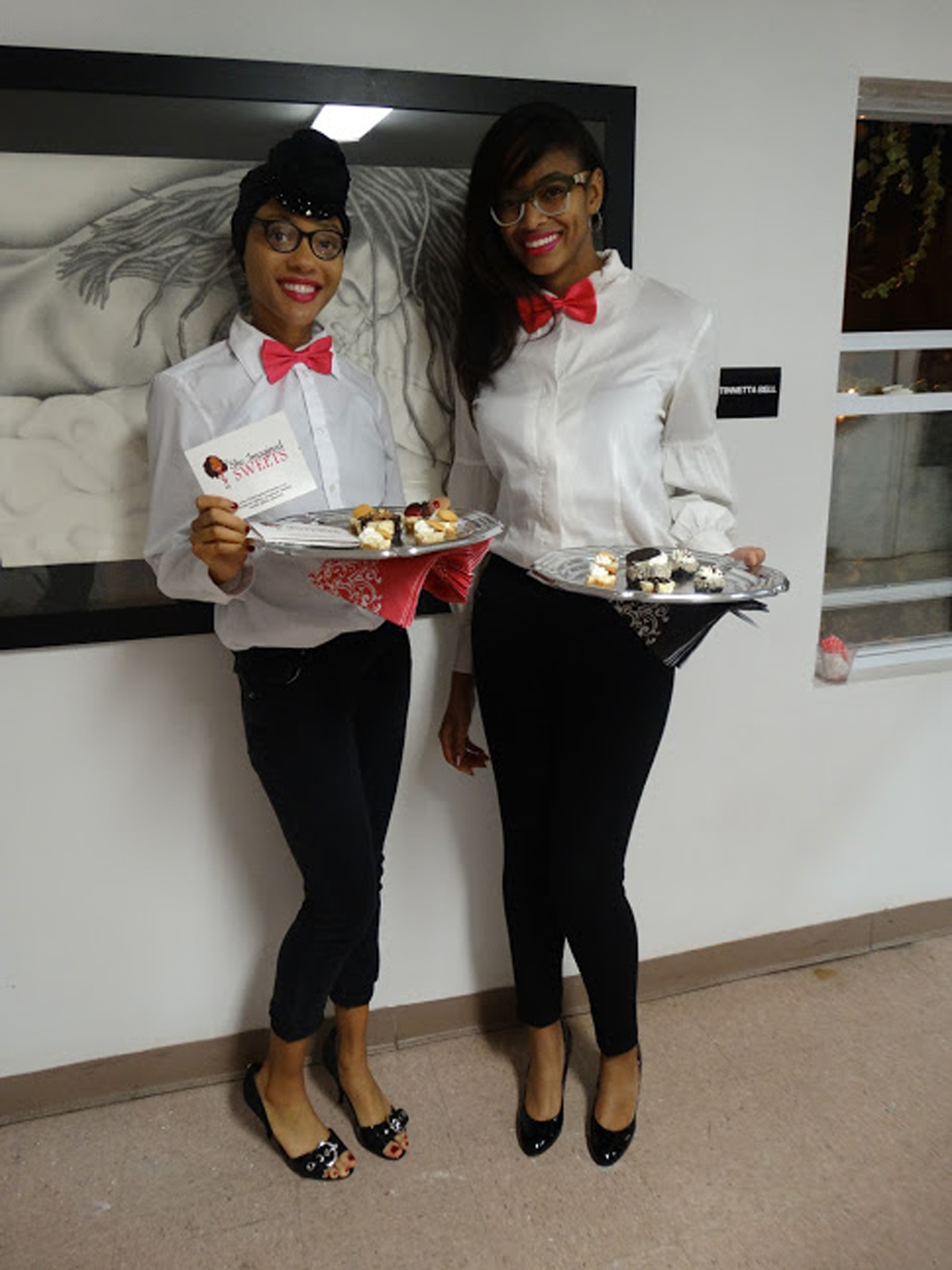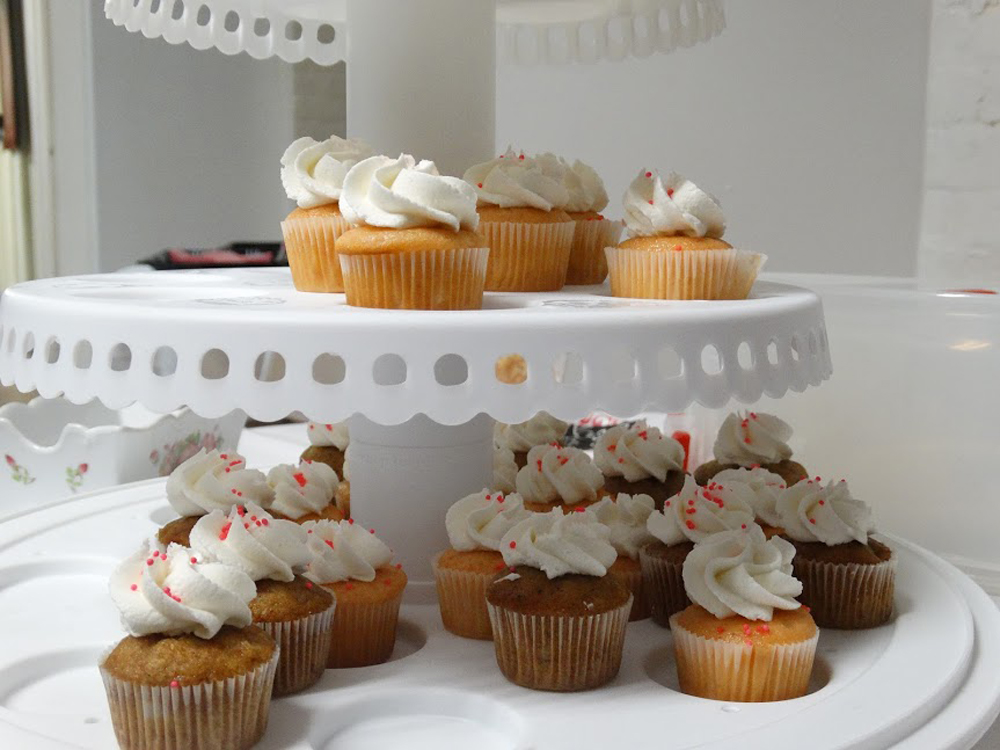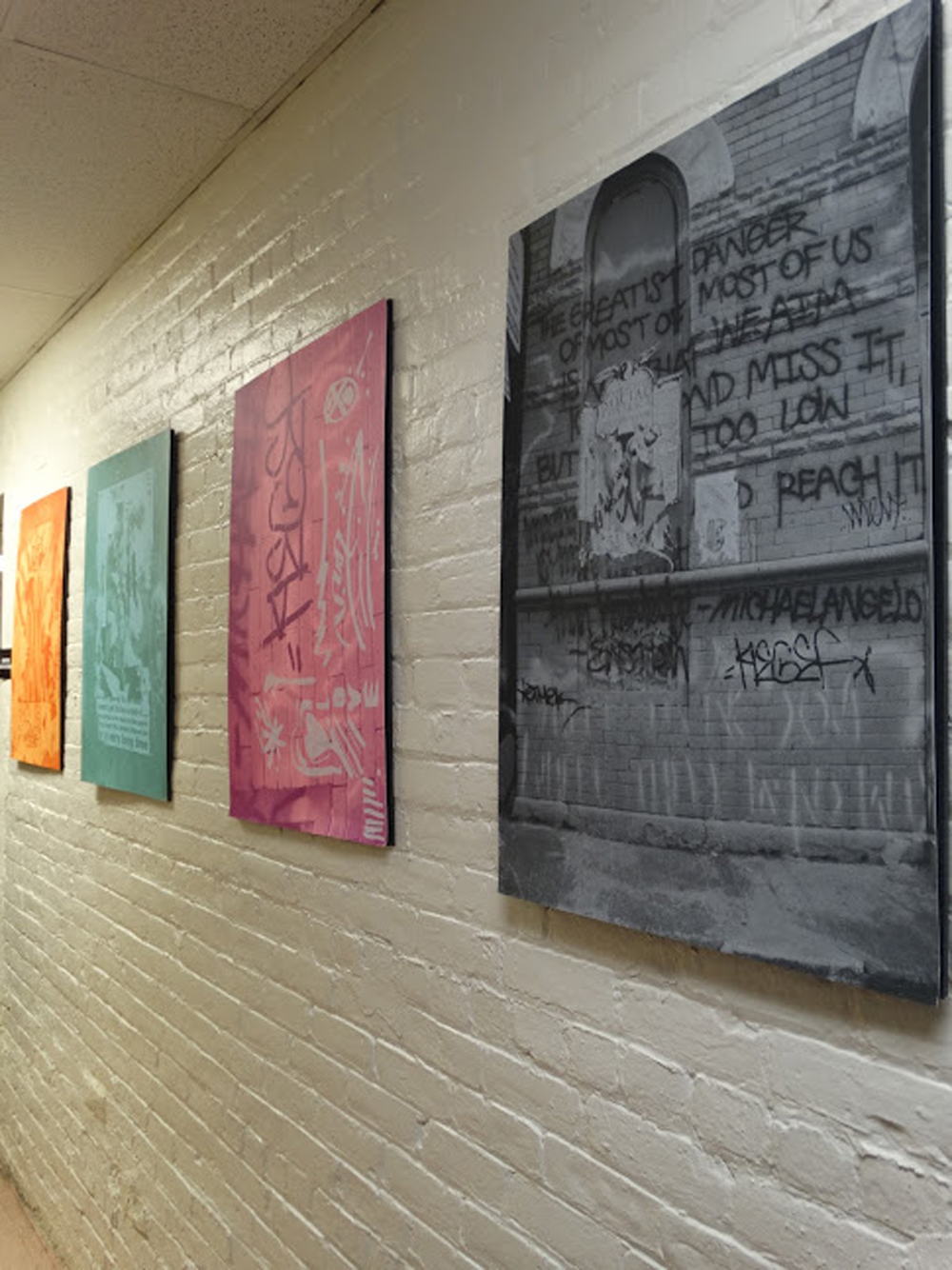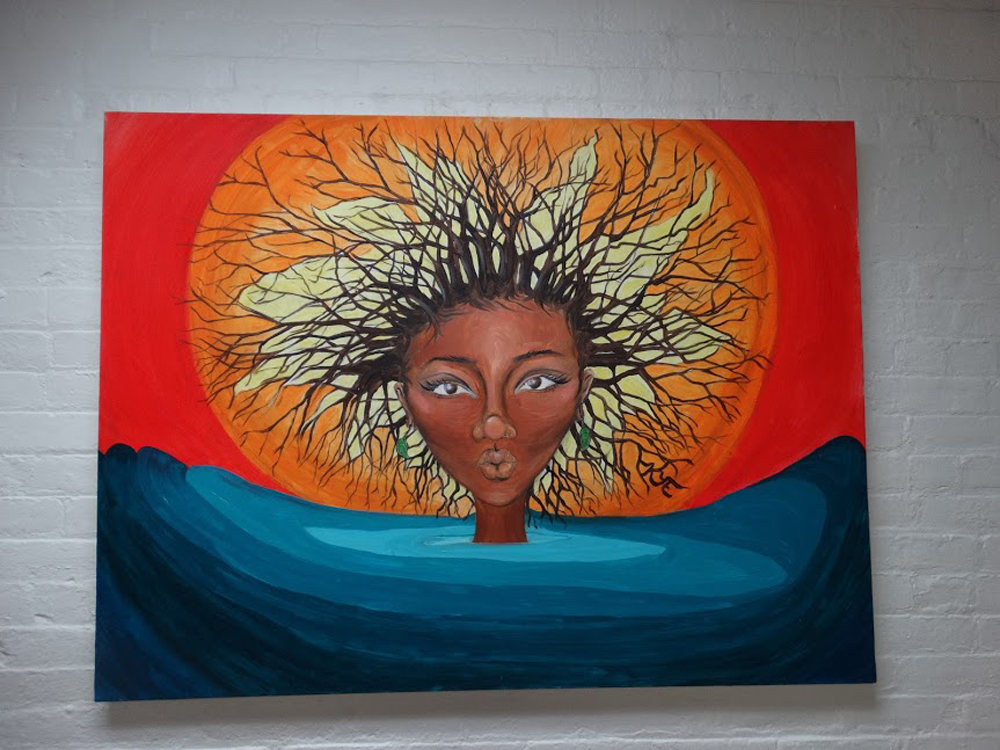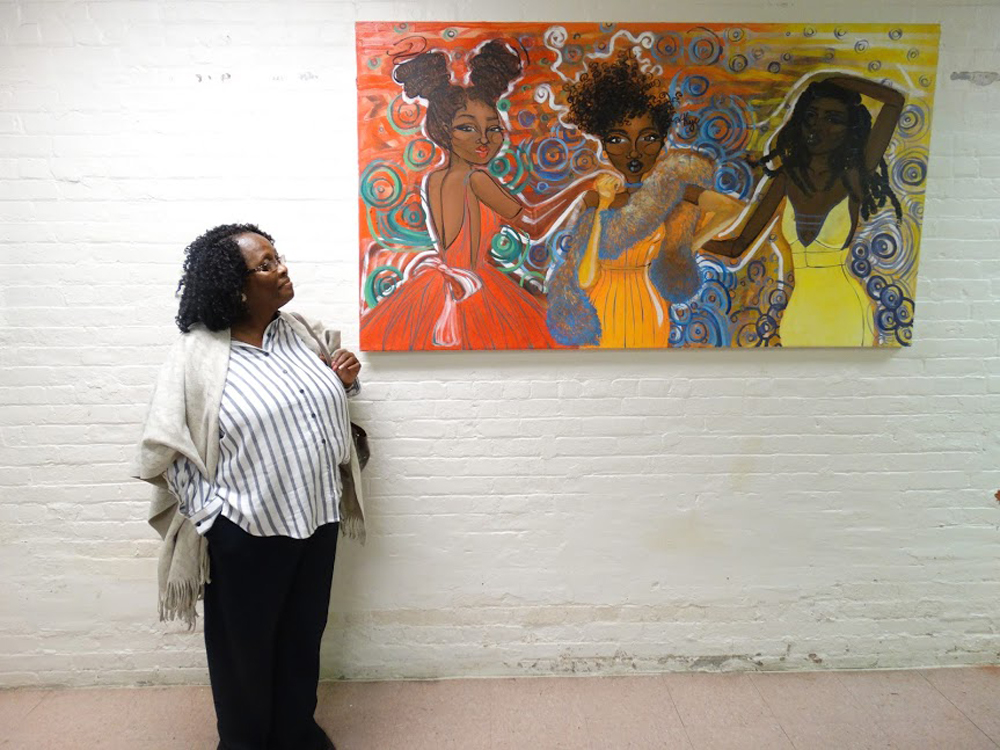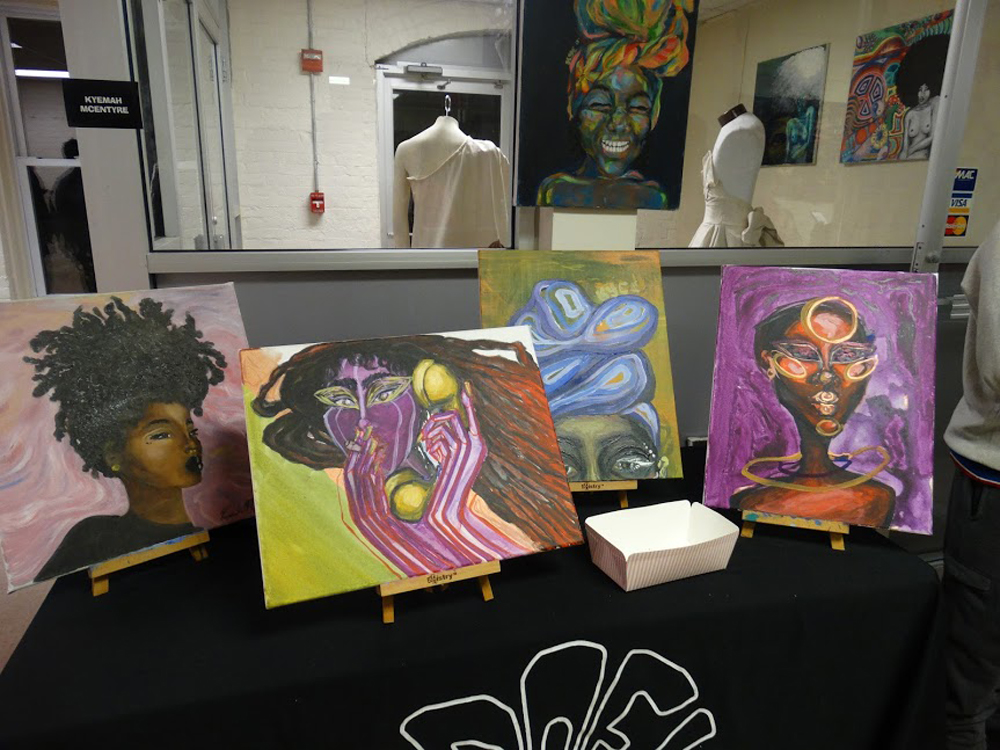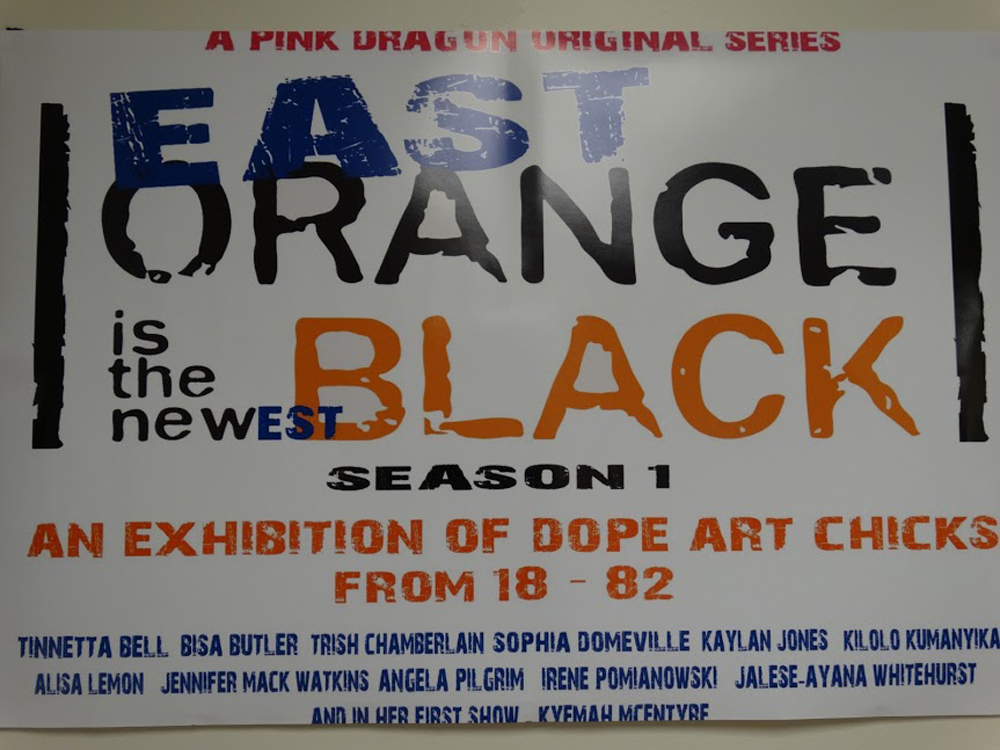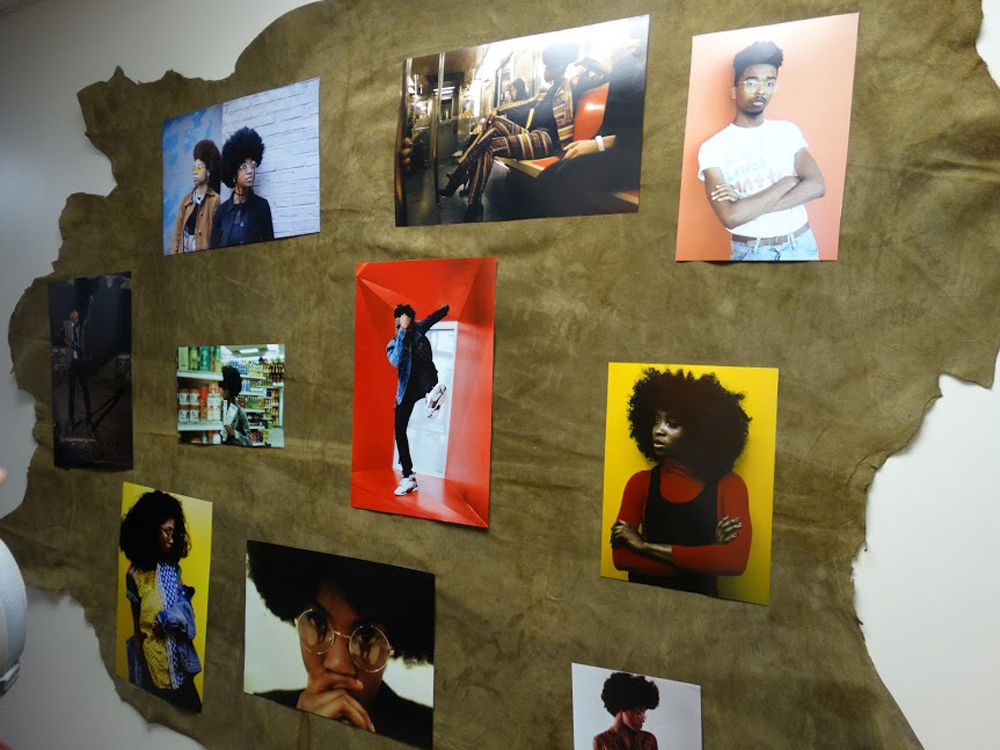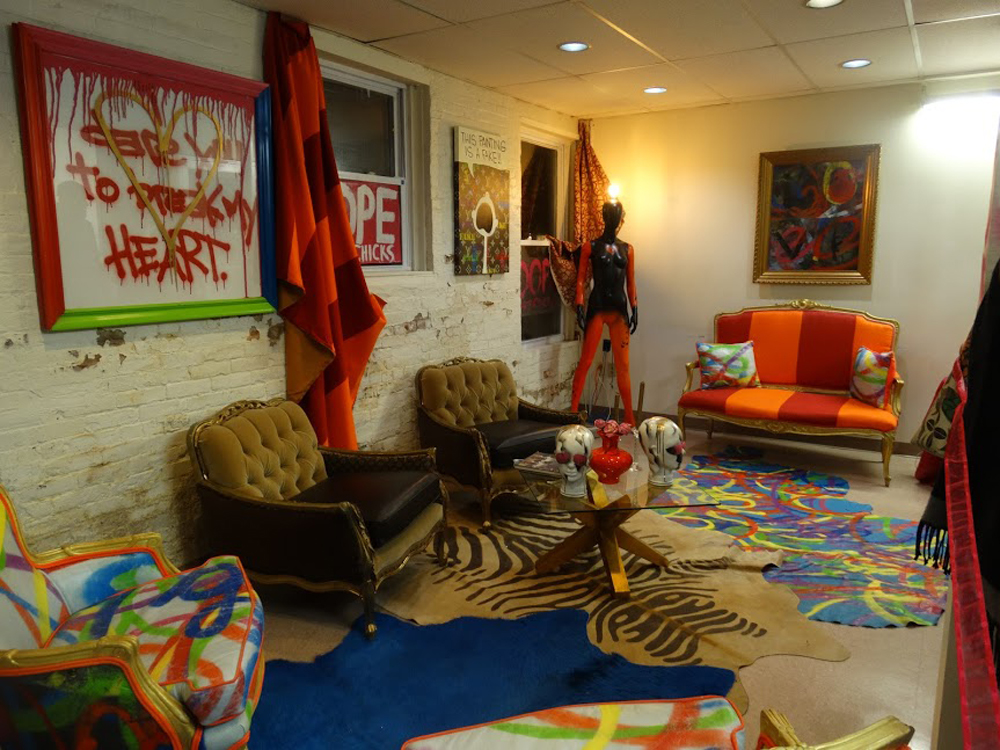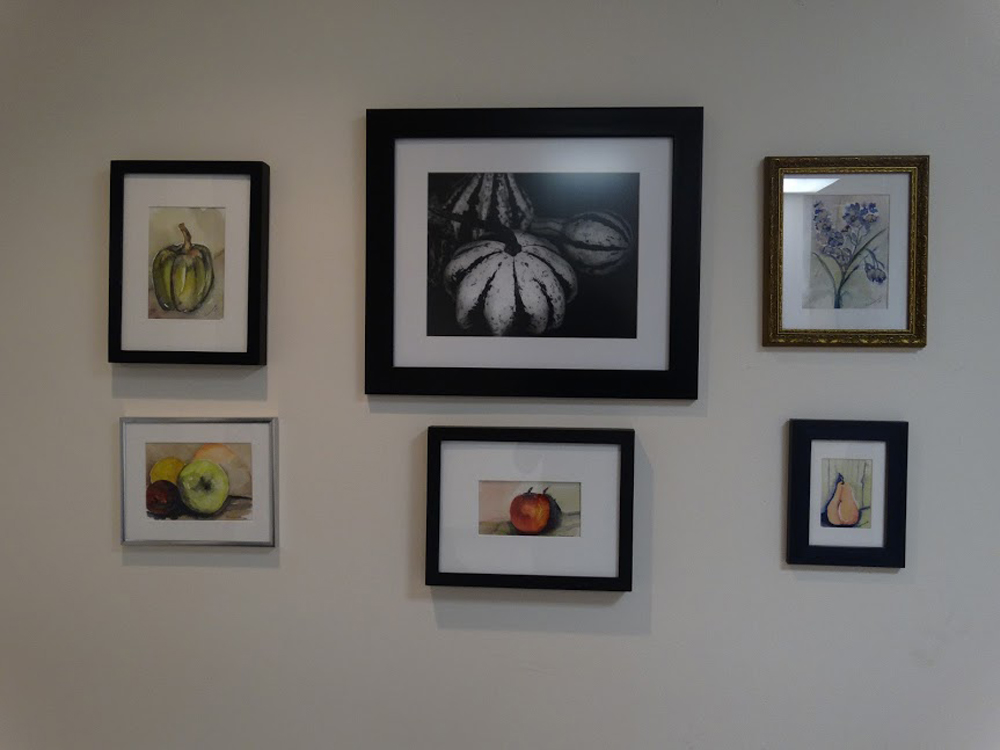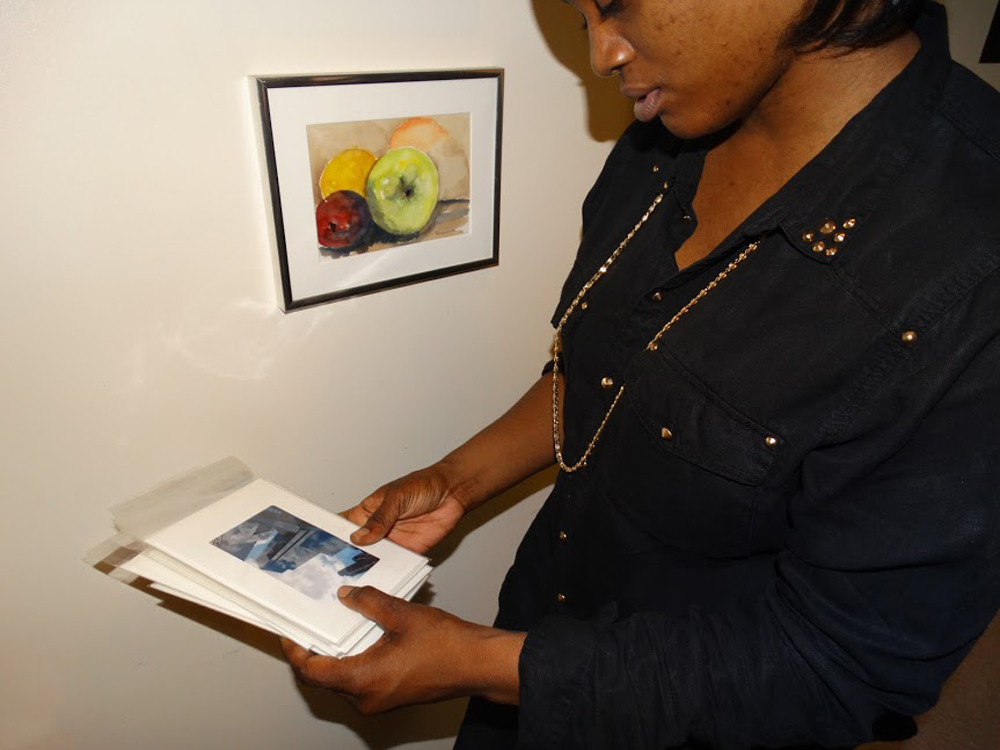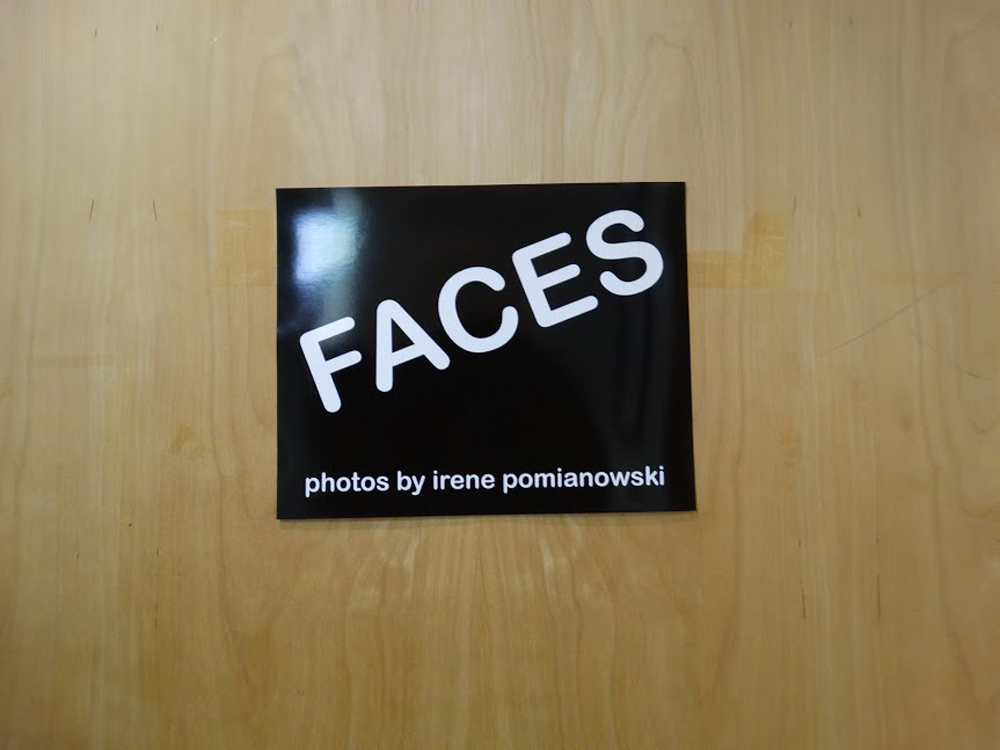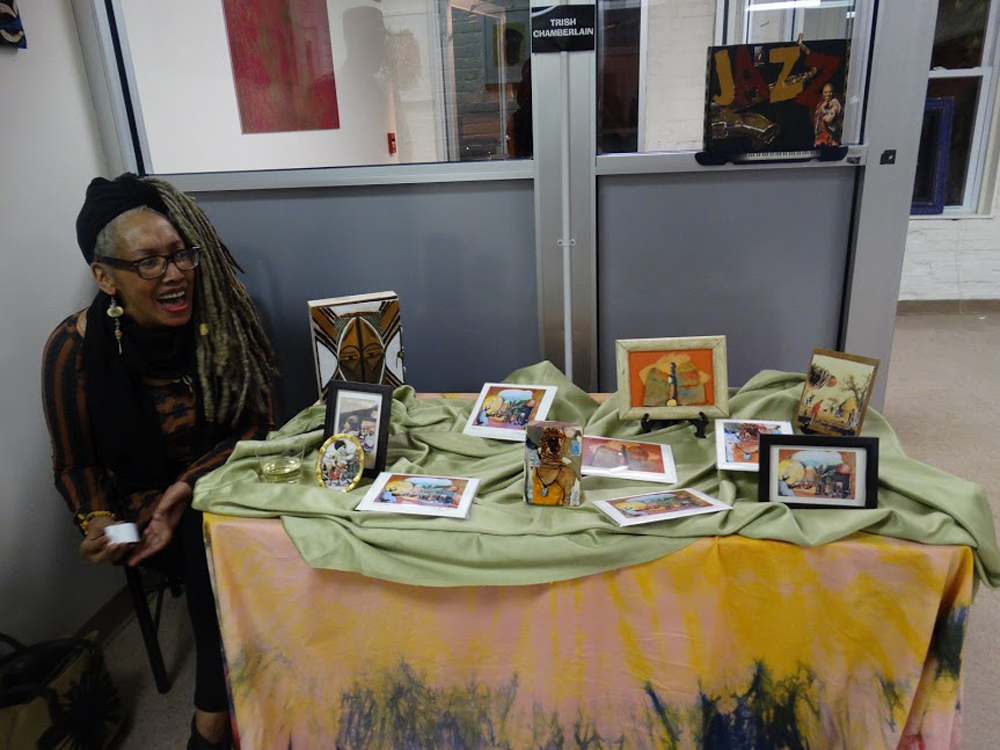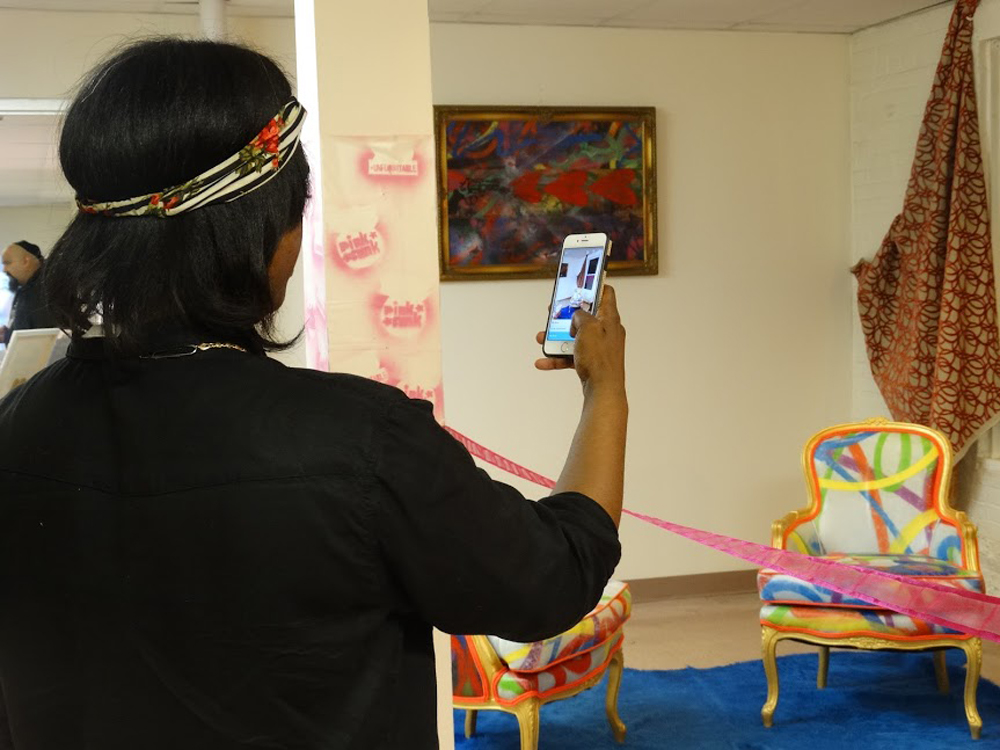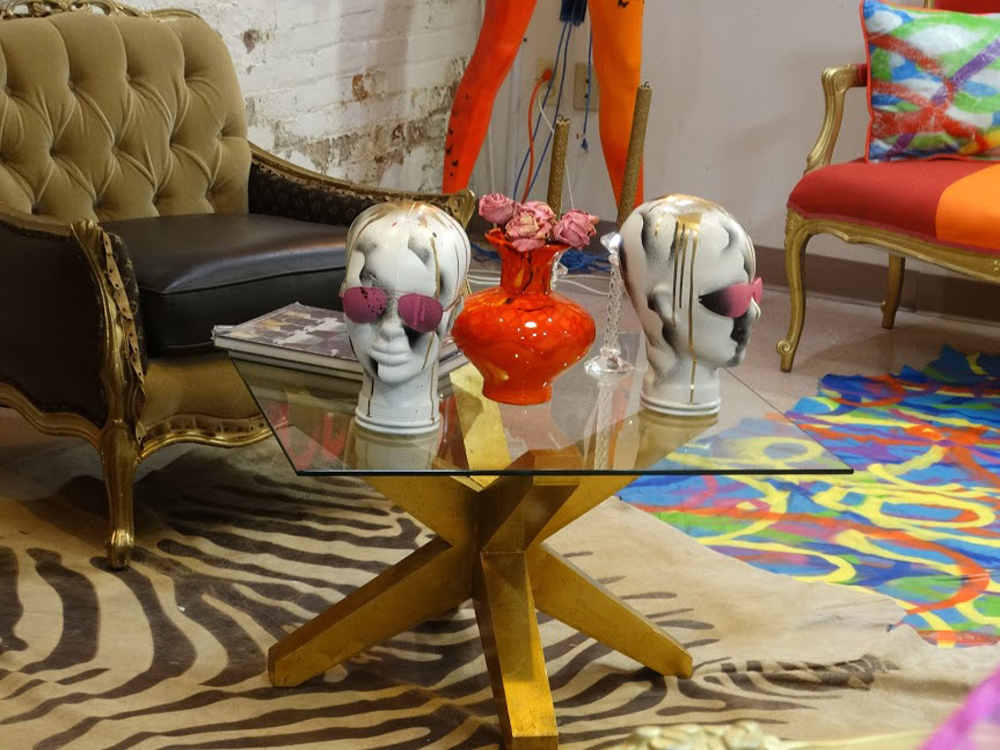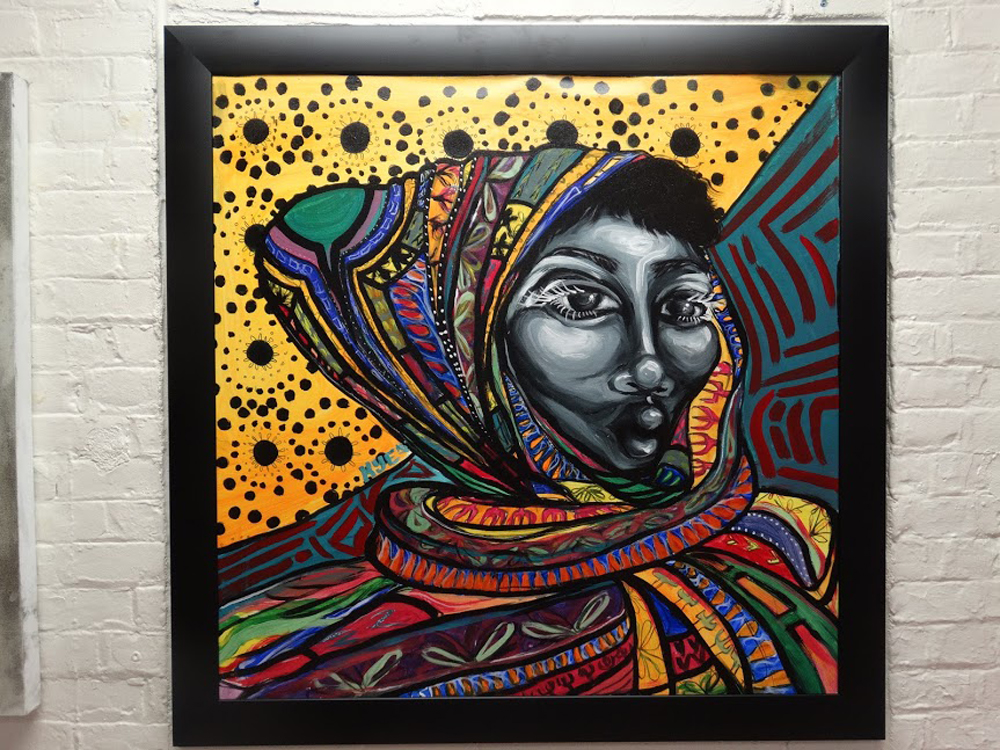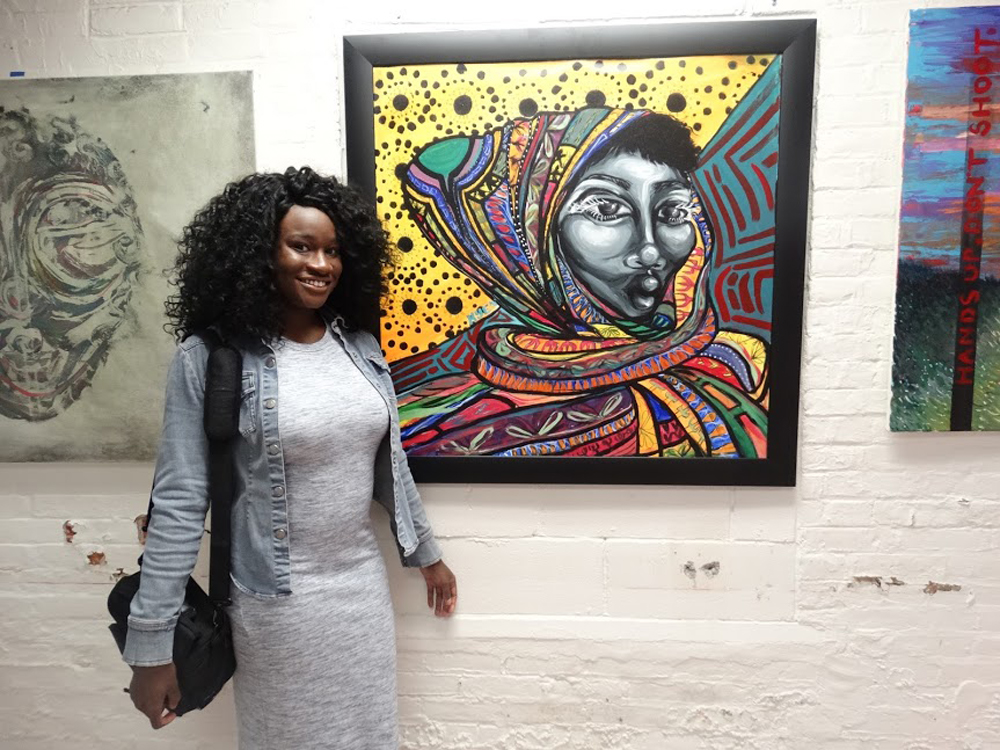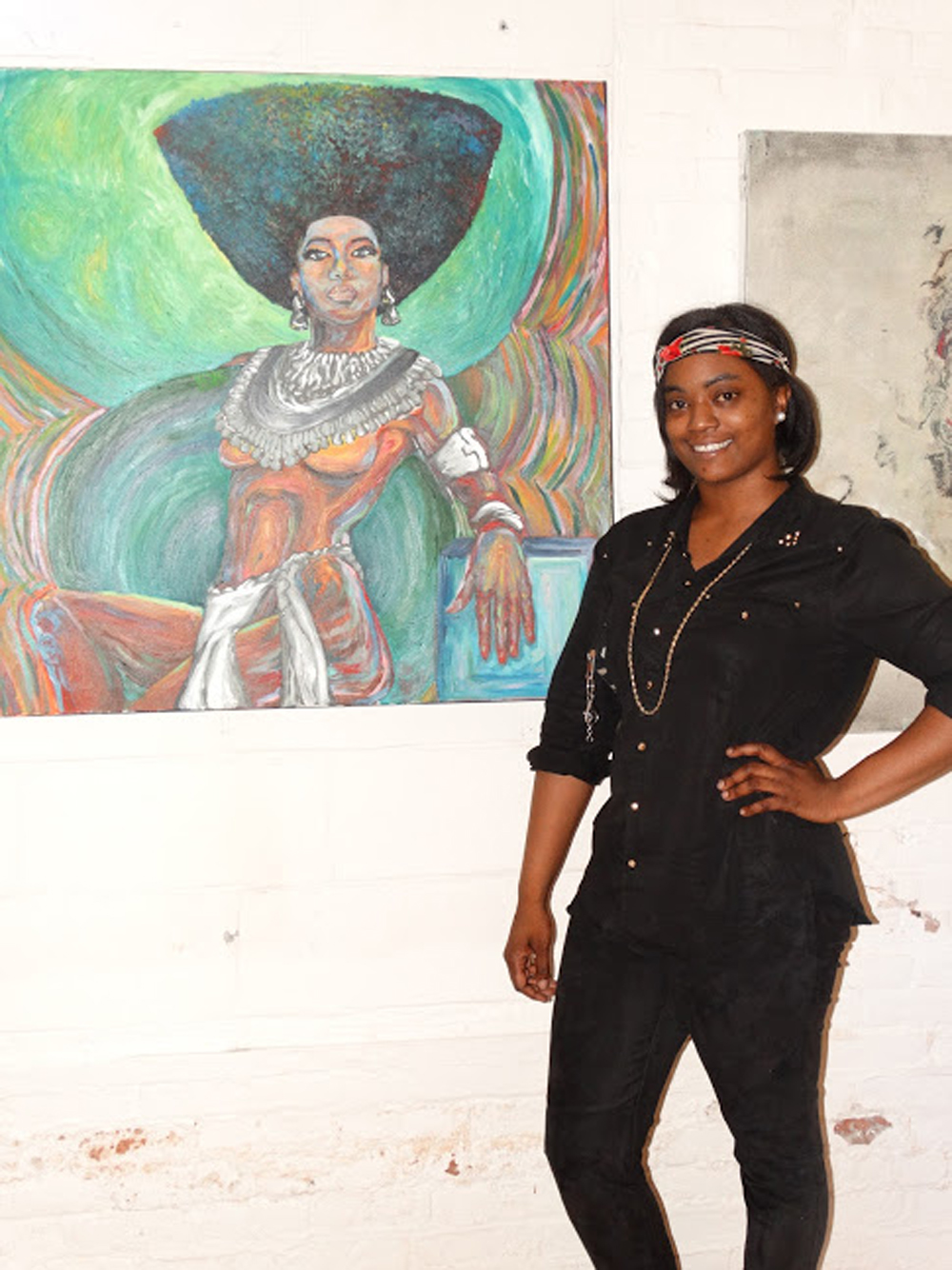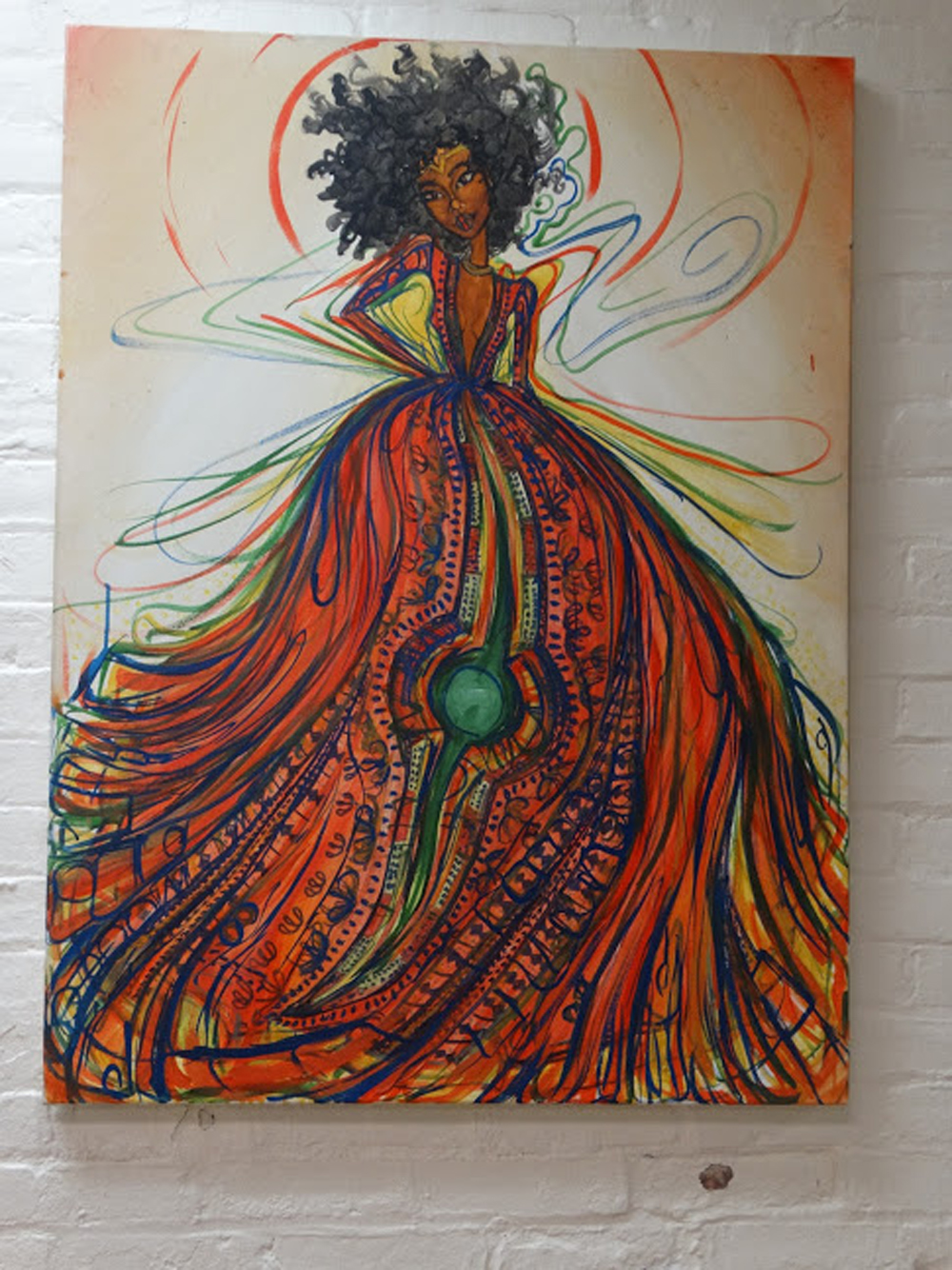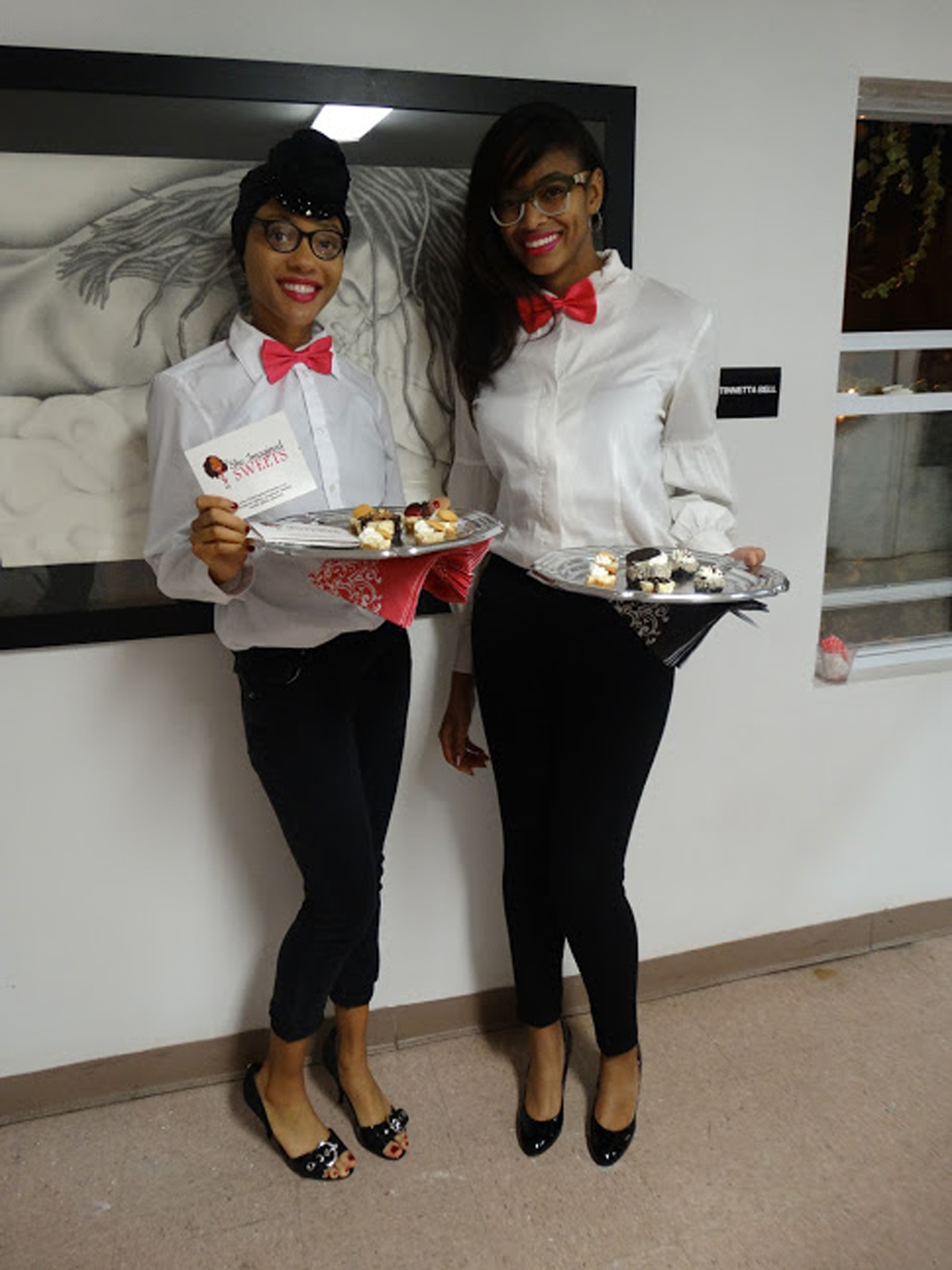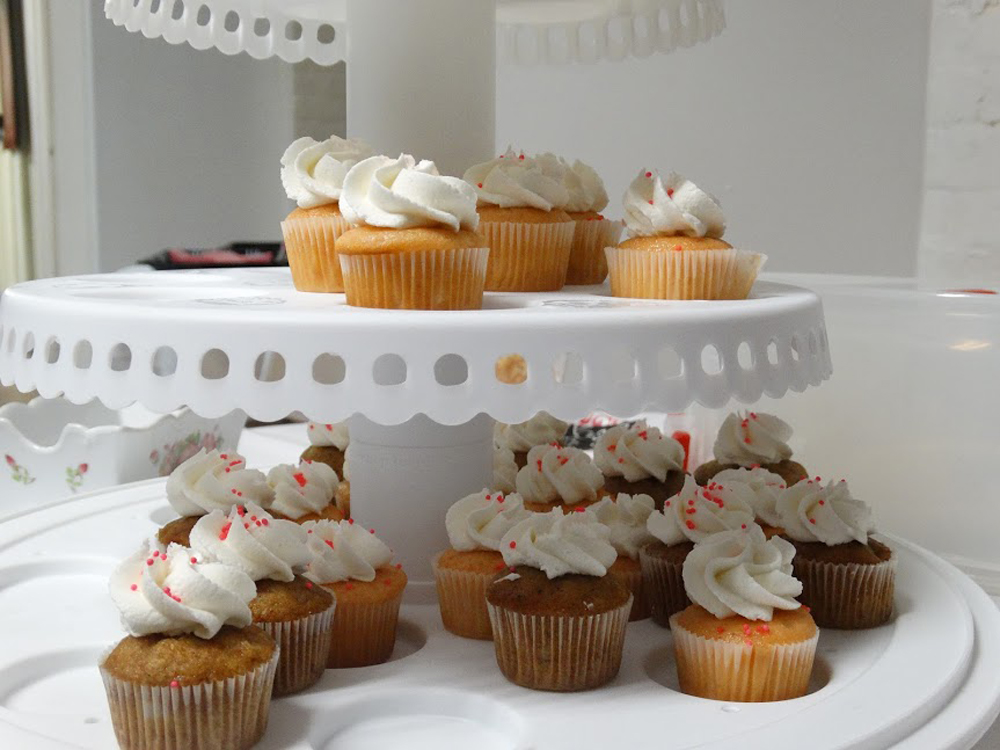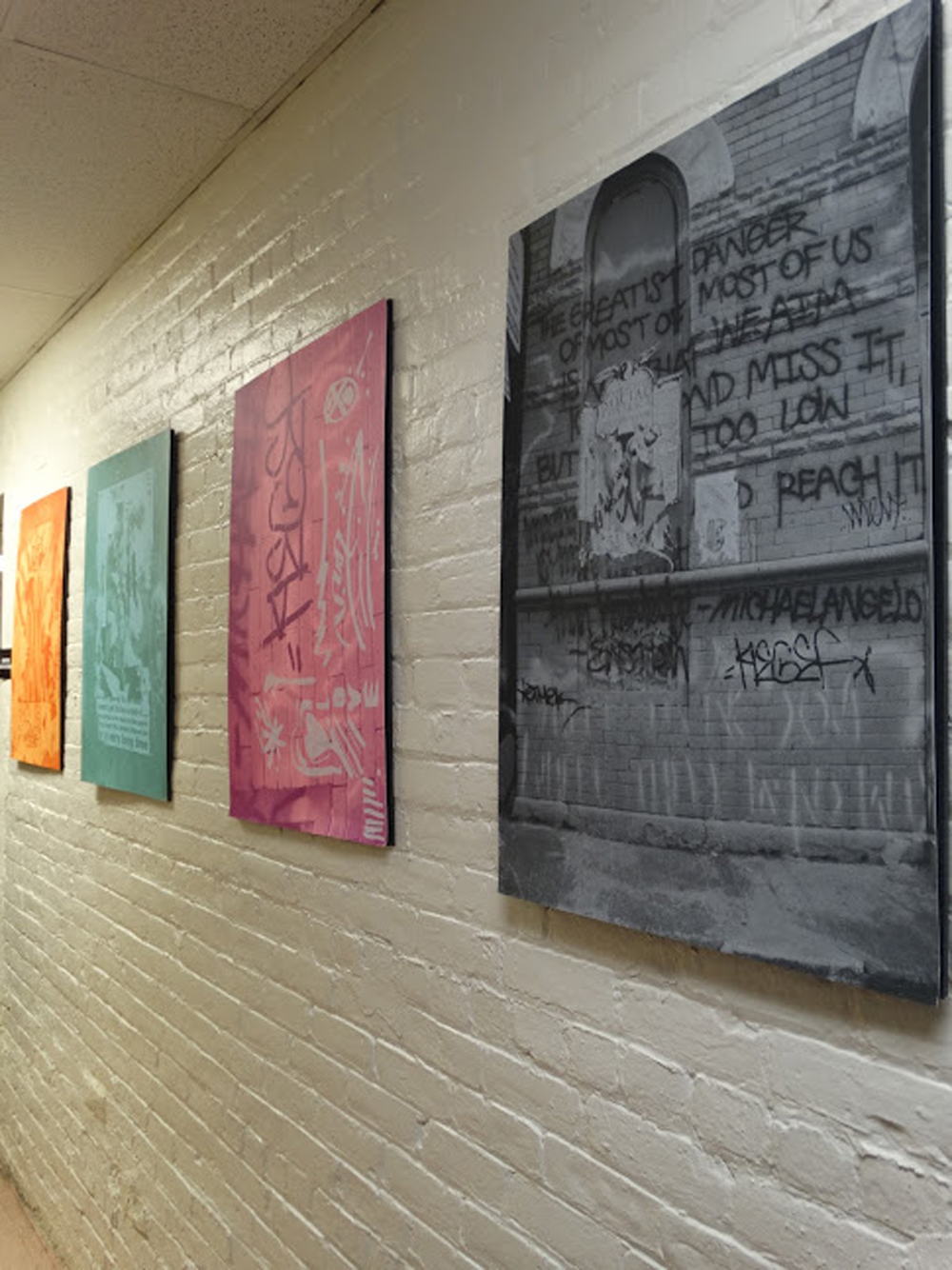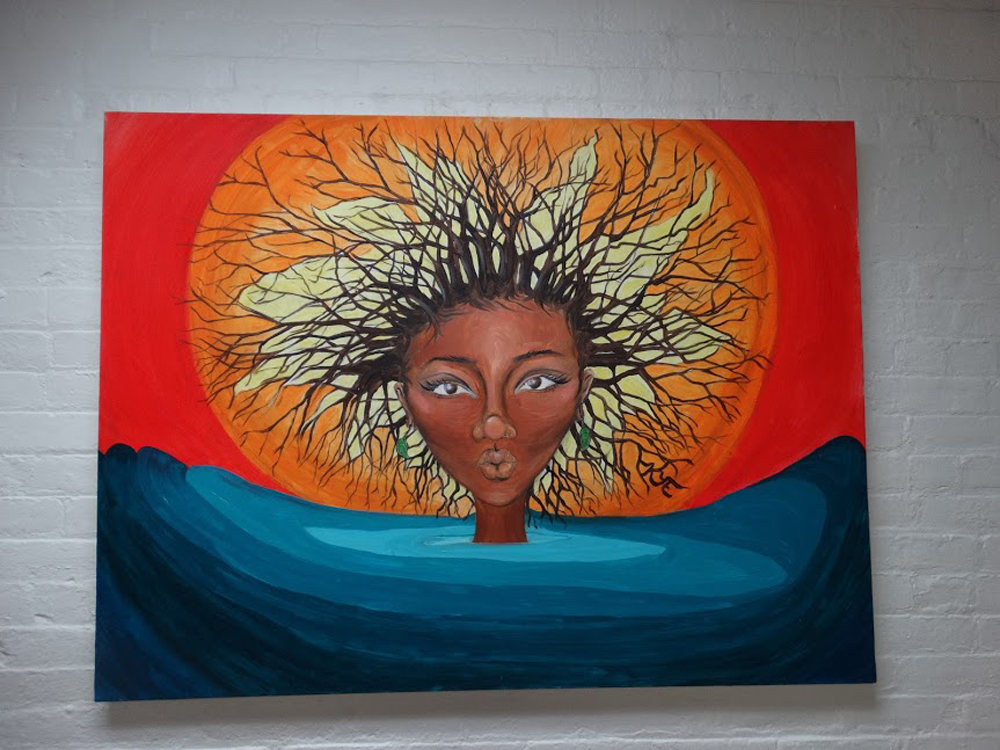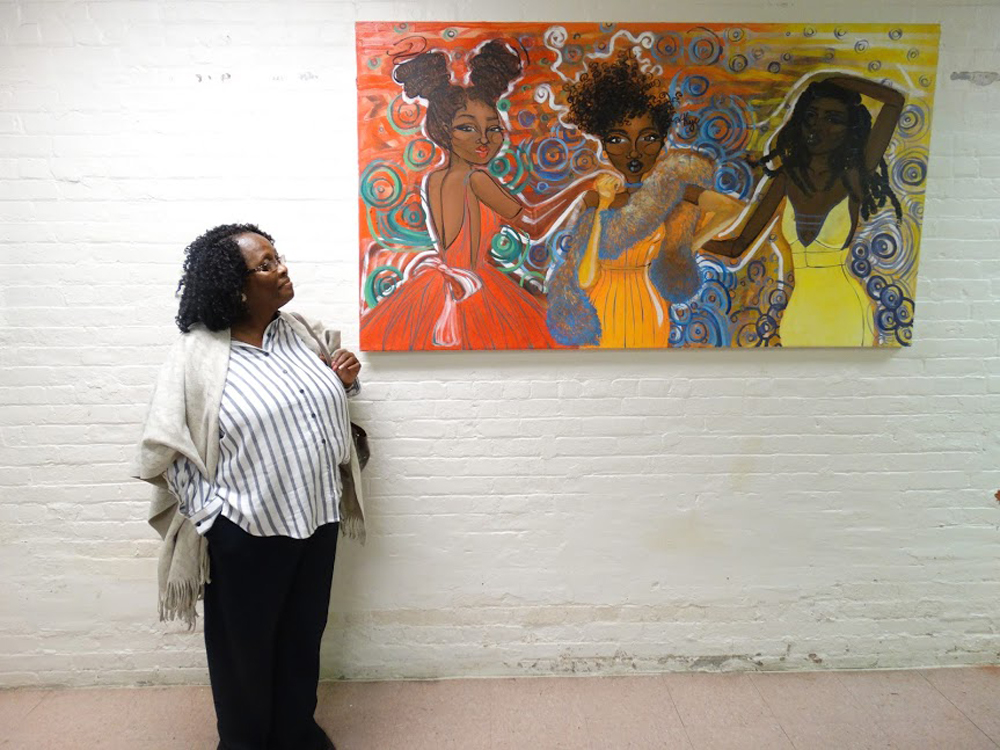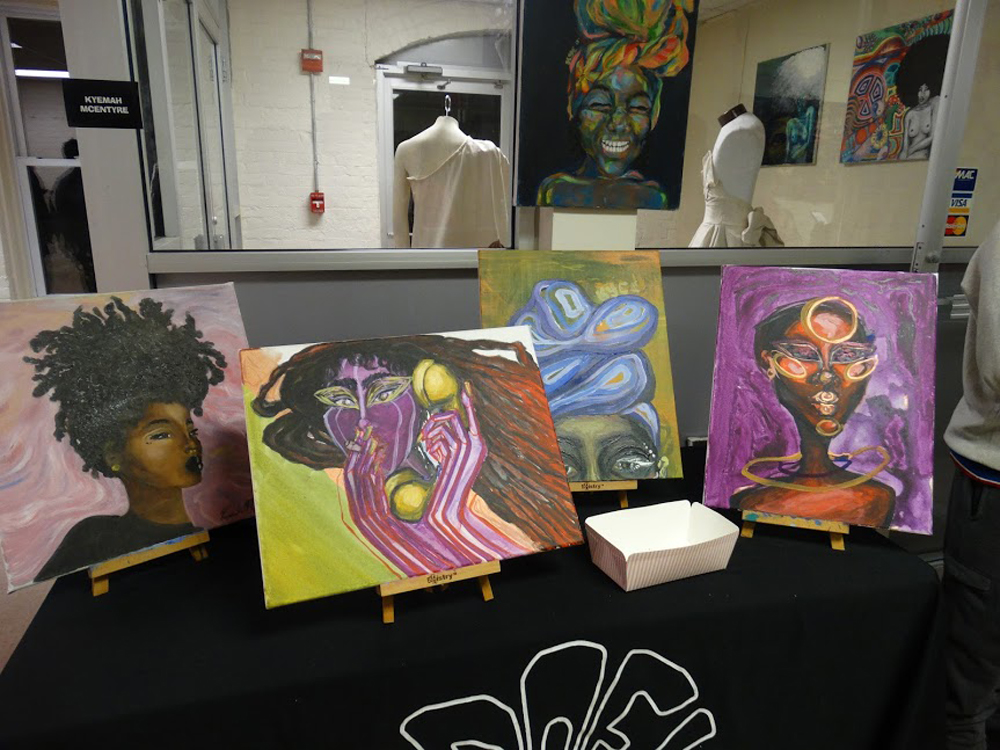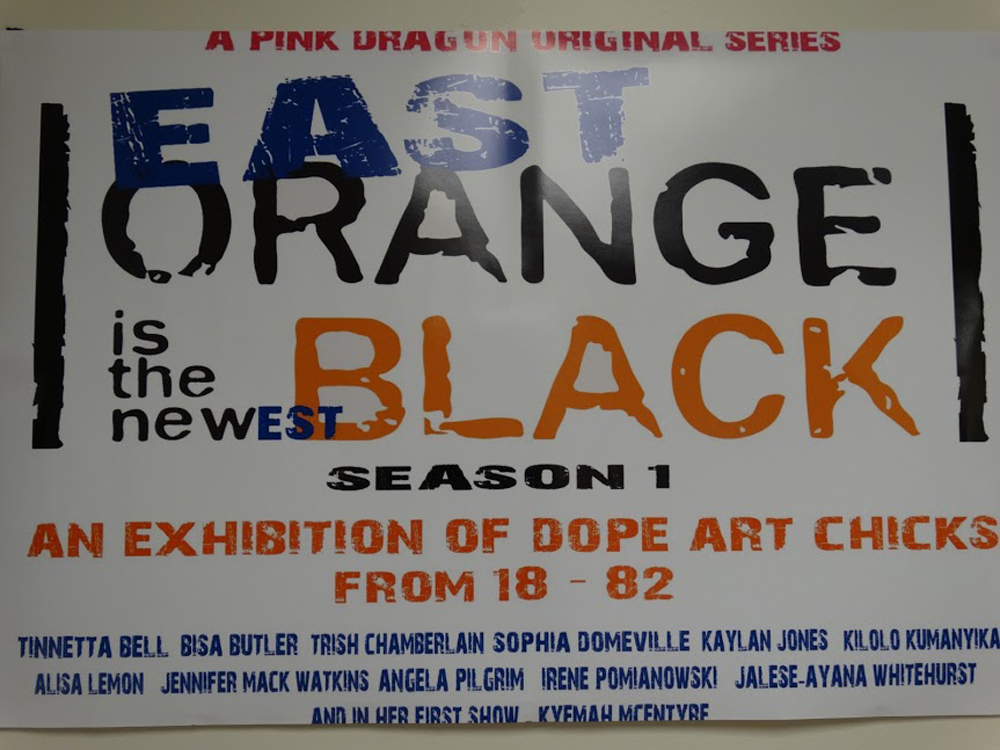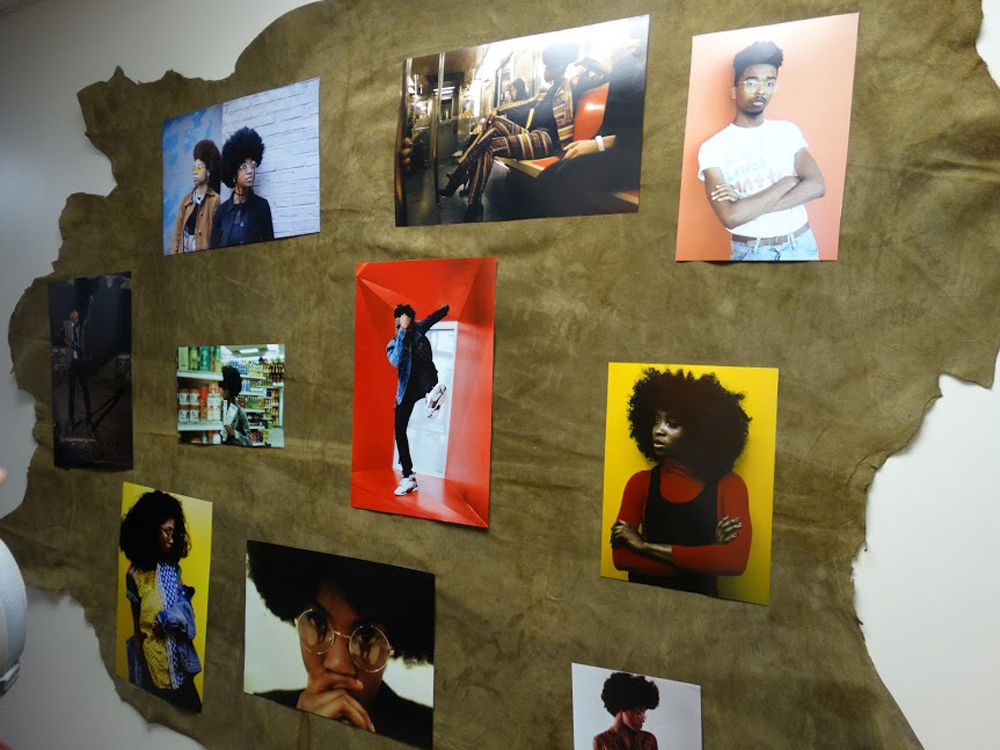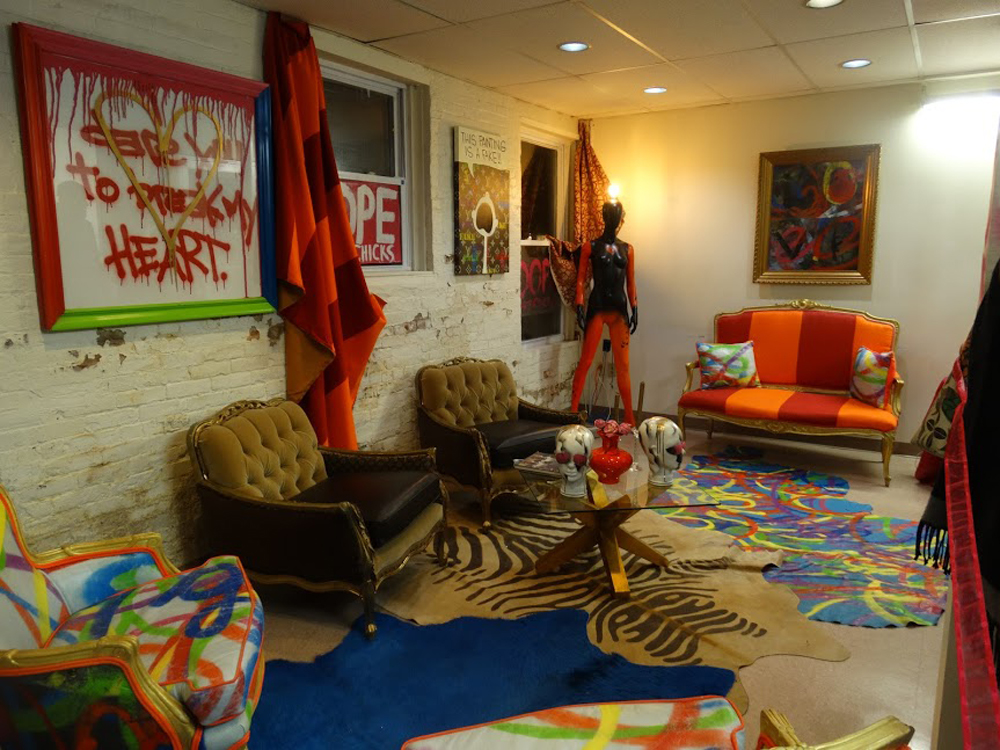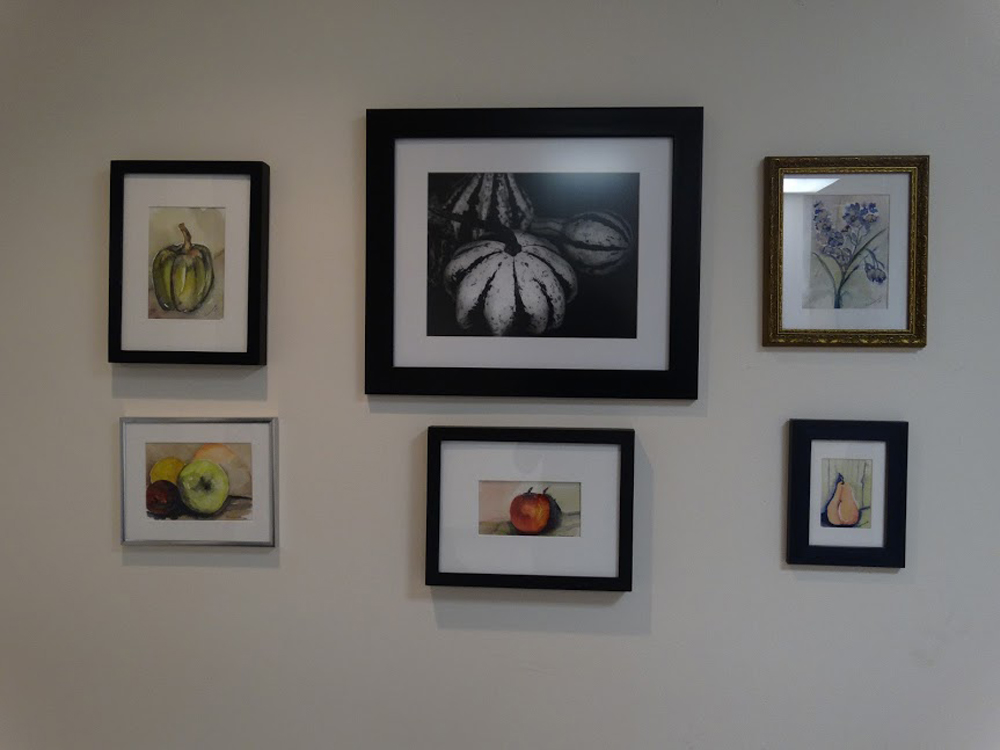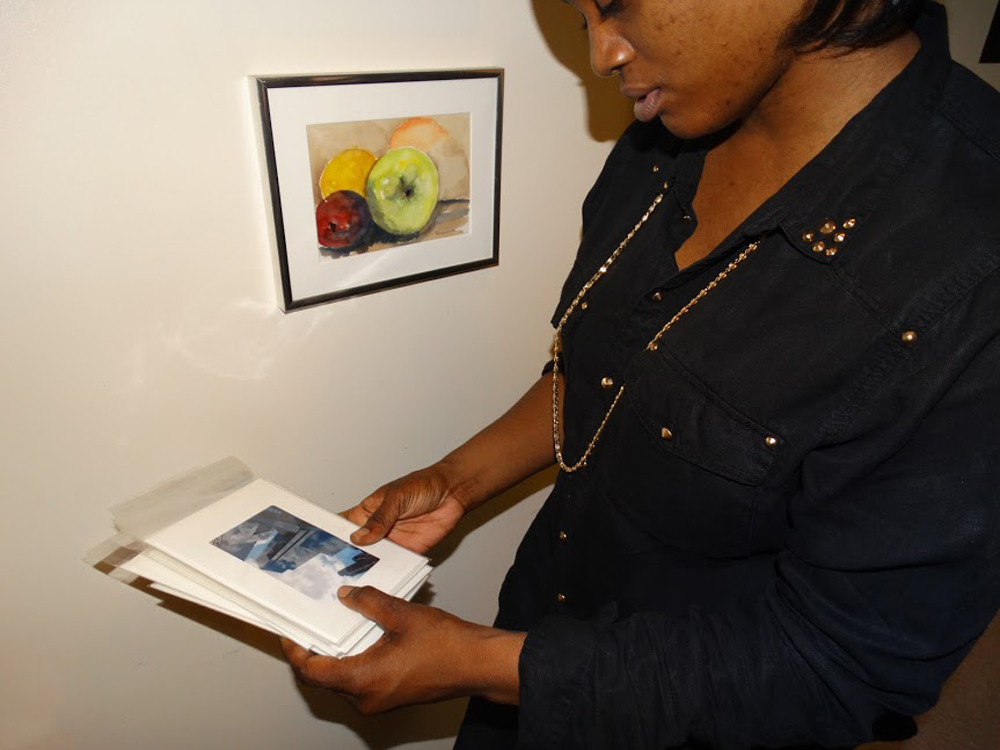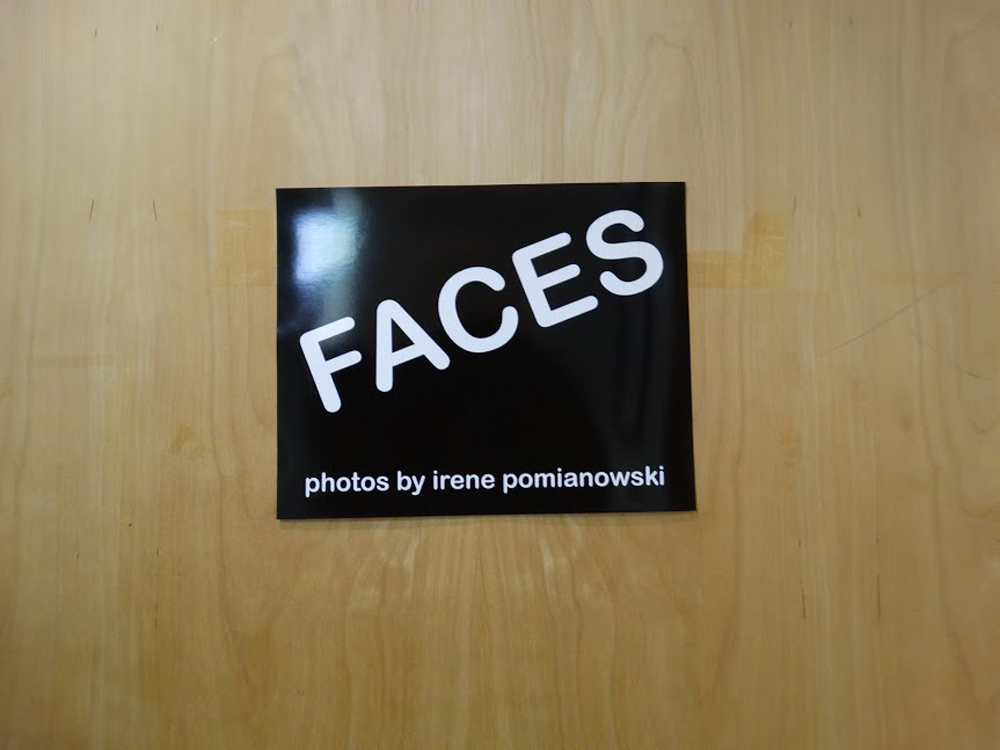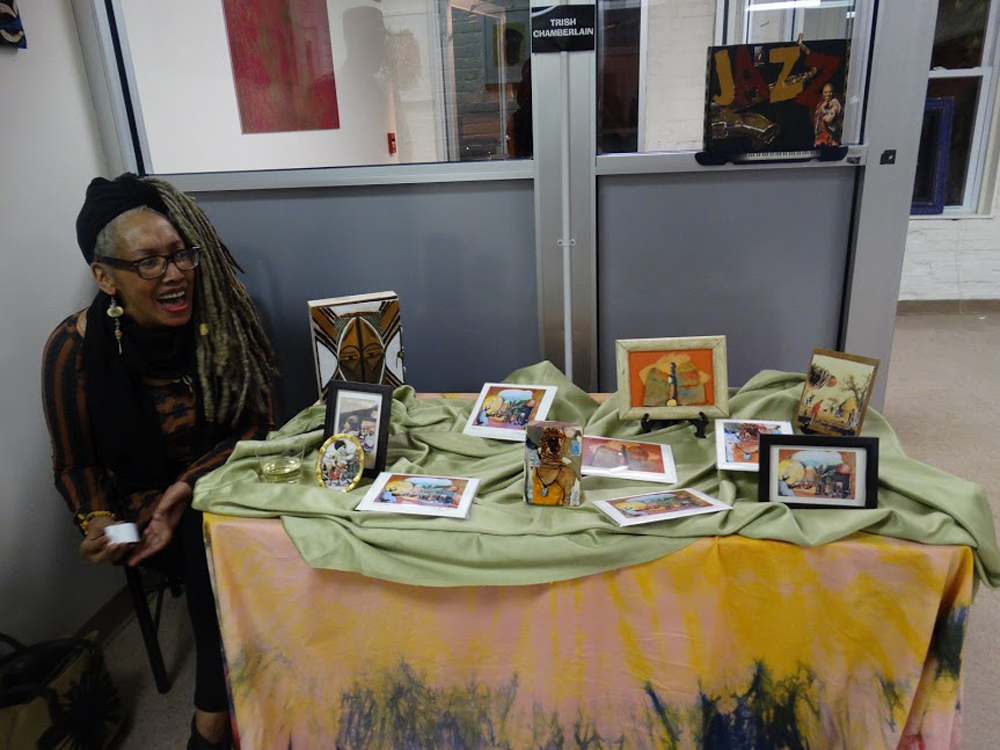 Photography by Seindole Mawolo. instagram.com/restart.reload.relive

By Patricia Rogers
Getting the chance to interview photographer Irene Pomianowski ended up becoming one of my favorite stories this year. She was exhibiting in Open Orange at the Firehouse Gallery here in the Valley Arts District, amongst other gallery shows in Essex County. Irene was unique from other artists I have talked to because she began taking photographs at age 70! And now at 82-years-old she was one of the dope art chicks featured in the East Orange is the Newest Black group show.
The show was first of its kind at Manufacturer's Village in East Orange, New Jersey. The historic real estate complex was the original home to one of America's most recognizable brands, the Johnson & Johnson company. The village was then turned into commercial and manufacturing spaces for the arts, artisans, publishing and more. The annual studio tour was approaching and when contacted by organizer Mona Brody, of the Artists of Manufacturers Village, with the opportunity to participate, one East Orange resident had a great idea.
Linda Street, an artist and entrepreneur based in East Orange, wanted to highlight the talent and creativity that existed in her town. Inspired by East Orange Mayor Lester Taylor's words, "setting a standard for urban excellence," in turn making EO a destination with a strong arts culture. "East Orange is the Newest Black" was coined by Linda as she saw that her hometown was well on its way to being the next cool thing -- in other words, "the new black." This show in particular, curated by Linda Street, had a theme of "Dope Art Chicks, celebrating female artists ages 18-82 years old."
I connected with Linda Street, "Chief Chick" of Pink Dragon Artist Syndicate LLC via Instagram when I saw she was looking for media sponsors. On a whim, after receiving Irene's invitation to the show I reached out and volunteered to write the official press release. That did not end up happening but we did have a delightful phone conversation. I learned of what was going in East Orange, similar to what is happening here in Orange.
This gallery opening was the first event this Valley Girl has gone to in East Orange. I did not know what to expect but was glad to be discovering this arts colony. Overall when we walked into Gallery #34 there was a sense of positivity. The entire first floor of the building was transformed into various gallery spaces. Every direction you walked in led you to more art -- sculptures, red carpet dresses, interior design, photographs, paintings and merchandise from local entrepreneurs.
I invited my friend Seindole Mawolo. I was able to meet her new boo, a Sony AVCHD Cyber Shot. Seindole eventually bought a camera strap in a vibrant print for her Cyber Shot. This event was an opportunity to practice her new hobby. Follow her on Instagram at @restart.reload.relive and view her photographs from the event in the gallery above. "It was amazing to know that there's a place for creative and artistic women to display their passion while inspiring the youth to do the same, right in East Orange," she says about the exhibit. We were not there five minutes and into my first glass of the featured cocktail of the night, a specialty punch, when I spotted a familiar face: Gregory Burrus can always be found at every event around South Orange.
There was a projector in the biggest room, filled with the most anticipation -- Youtube videos Kyemah McEntyre projected on a wall. The 19-year-old went viral in 2015 after she posted a photo of her prom dress on Instagram. She designed it herself with a sick red African print and beautiful afro on display. She went on to design a dress for actress Naturi Naughton to wear on the BET Awards Red Carpet. She has since appeared in Essence and The New York Times, with plans to also appear in Allure and Vogue. She is pioneering a movement in her hometown that I am sure the city of East Orange can feel happening and is very proud of.
Other exhibiting artists included Tinnetta Bell, Bisa Butler -- her colorful masterpieces were a big hit here in the Valley Arts District, even having a solo show exhibit at Hat City Kitchen -- Trisha Chamberlain, Sophia Domeville, Kaylan Jones, Kilolo Kumanyika, Alisa Lemon, Jennifer Mack Watkins, Angela Pilgrim, Irene Pomianowski, and Jalese Ayana Whitehurst, with guest artist Bailey Li Interiors.
That Sunday, East Orange is the Newest Black group exhibit was featured in the Historic Manufacturer's Village Artist Studio tour. The annual event gives people a chance to visit the studios that are housed in the real estate complex. This year however, "our exhibition added a different energy to the tour, people were excited to see a gallery in the midst of studios, you see how its done and then visitors were able to see a vibrant diverse collection of art," said Linda Street.
After such an eventful weekend reaching a thousand visitors between the opening and the studio tour, I could not wait to check in with Linda, who is an artist/designer herself. At the opening she was particularly moved by the authenticity of the East Orange residents. "At times, it was like a family reunion, I saw four generations of East Orange natives coming together around the arts, there is no formula for that kind of authenticity." This was sweet to hear, and I agreed when she talked about the overall loving energy in the building.
As an event producer myself, I had to ask her how she felt the night of the opening when everything seemed to come together after so much planning. She says at one point in the night, she looked around and felt an immense sense of gratification and pride for her city. During Sunday's festivities, Linda broke the "chicks only" rule and showcased a dear friend and colleague, designer Tyrone Chablis of Chablis Designs. The designer debuted a dope chick collection that Sunday inspired by Linda's movement, in an outdoor fashion show. Linda recalls there was a moment during the show that longtime Manufacturers Village resident artist Tom Nussbaum was walking out of his neighboring studio as she walked out of Gallery #34, and they observed the vibrant scene and looked at each other and just said, "This is amazing." This moment in particular, I can feel how special it was. I live for those moments. I've had many here in the Valley Arts District. (Hi Molly!) These were two people who have worked hard in their town for years, now and seeing it culminate that day for the start of a completely new wave.
There will be plenty more where that came from, as Linda has already sensed the demand for artists and patrons. The future of arts in East Orange from this point on will never be the same. Things are moving towards a future that no one can predict but can look forward to good things. As a writer, patron of the arts and my work in an arts district, my finding out about Linda Street, Historic Manufacture's Village and the neighboring arts efforts, my commentary I hope can help bring it to light. This is the exclusive recap of the East Orange is the Newest Black exhibit. History has been made.
Like Masconsumption Media on facebook.com/masconsumption
Follow Masconsumption Media on twitter.com/masconsumption
Follow Masconsumption Media on instagram.com/masconsumption
Follow Patricia on instagram.com/valleygirl_NJ
Keep Up with Pink Dragon Artist Syndicate on Social Media!
Like Pink Dragon Artist Syndicate on facebook.com/pinkdragonartistsyndicate
Follow Pink Dragon Artist Syndicate on instagram.com/pinkdragonmgt
About the Writer
Patricia Rogers, #ValleyGirlNJ, lives in New Jersey's Valley Arts District. The native New Yorker works as a writer, blogger and community activist. Starting Masconsumption Media in 2012, she has been passionate about capturing the stories of the vibrant up and coming Valley Arts District neighborhood through her blog, zine, events and more. She blogs for Jersey Indie, Luna Stage, and Hat City Kitchen and offers many creative media services. Visit her blog www.masconsumption.com and keep up with your favorite Valley Girl on social media at @valleygirl_nj (Twitter / Instagram).